2020 Virtual Case Study Competition (VCS)
Rock Chalk, Jayhawk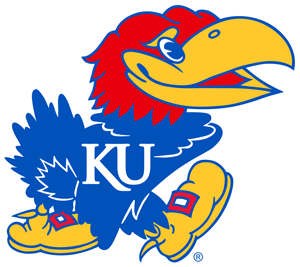 Congratulations to the University of Kansas for earning first place in this year's Virtual Case Study Competition. The Jayhawk team of Ashley Unmacht (Team Leader), Courtney Mathena, Ginger McBride, and Kate Schmit took the crown from a total of 44 entries from 27 different schools. Each member of the winning team received a check for $200.
In second place was a team from the University of North Carolina at Charlotte. Third place was a tie between the University of Georgia lead by Nicholas Trotter and Indiana University lead by Christine Salzman. Oklahoma State University, St. Cloud State University, University of Missouri and University of Texas at El Paso all featured a contest high of four teams.

Thank you to every student who took part in this year's contest and to the staff advisors who helped coordinate their efforts.
This year's scenario dealt with food insecurity on campus. READ MORE...
1st Place: $200 per team member
UNIVERSITY OF KANSAS
Team Members: Ashley Unmacht*, Courtney Mathena, Ginger McBride, and Kate Schmit



2nd Place: $150 per team member
UNIVERSITY OF NORTH CAROLINA AT GREENSBORO
Team Members: Emily Brown*, Carolina Forrest, Nick Vitalone, and Hannah Wiebke



3rd Place: $100 per team member
UNIVERSITY OF GEORGIA
Team Members: Nicholas Trotter*, Abbi Flagg, Ricardo Belizaire



3rd Place: $100 per team member
INDIANA UNIVERSITY
Team Members: Christine Salzman*, Shelby Kuepker, Alexis Fuentes, Madeline Murphy
* denotes team leader
TEAM ENTRIES (with team captain in parenthesis)
PARTICIPATING SCHOOLS

Arkansas Tech University
Eastern Illinois University
Illinois State University
Indiana University
Iowa State University
Marquette University
Marywood University
Missouri State University
North Carolina State University (2)
Oklahoma State University (4)
Old Dominion University
San Diego State University (2)
St. Cloud State University (4)
Stephen F. Austin State University (3)
Texas A&M University
Texas State University
University of Central Arkansas
University of Georgia
University of Kansas
University of Missouri (4)
University of North Carolina at Greensboro
University of South Carolina
University of St. Thomas
University of Texas at El Paso (4)
Western Carolina University
Western Illinois University (2)
Western Kentucky University