2017 Virtual Case Study Competition (VCS)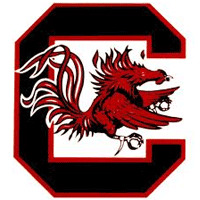 THE GAMECOCKS TAKE TOP PRIZE!
The judges have made their decisions! Congratulations to the winners of the StudentAffairs.com 16th Annual Virtual Case Study Competition for Masters level students in student personnel administration, counseling or higher education administration graduate programs.

Cash prizes were awarded to each member of the winning teams. A full write-up of the competition along with links to all presentations will be published in the Spring edition of the Student Affairs Online ejournal.
This year's scenario dealt with developing a Disability Services program aimed at providing personal, social, and academic integration into the campus community. READ MORE...
1st Place: $200 per team member
UNIVERSITY OF SOUTH CAROLINA
(Laura Galloway, Katie Zimmerle, Keyona Castleman, Graham Knight)



2nd Place: $150 per team member
UNIVERSITY OF GEORGIA
(Ariana Mollers, Liz Baldwin, Allysa, Clagett, Ilyssa Padrid)

3rd Place (Tie): $100 per team member


TEACHERS COLLEGE, COLUMBIA UNIVERSITY
(Corey Earle, Brett Fuller, Gayle Lebowitz)



TEXAS TECH UNIVERITY
(Michael Snook, Erica Laborde, Wesley Maynard, Elizabeth Oltman)


We received a record 69 submissions from 43 different schools. Western Illinois University and Indiana State University were our most prolific participants with a total of seven teams entered each. Thank you to every student who took part in this year's contest and to the staff advisors who helped coordinate their efforts. We also appreciate the efforts of our team of judges who tirelessly, yet enthusiastically reviewed each entry.
Arkansas Tech University (2)
Bowling Green State University
Central Michigan University
Clemson University (3)
Concordia University Ann Arbor
Eastern Illinois University
Florida State University
Indiana State University (7)
Indiana University of Pennsylvania (2)
Kent State University
Louisiana State University
Miami University
Michigan State University (2)
Murray State University
North Carolina State University
Oregon State University
Rutgers University
Salem State University
Sam Houston State University
Seattle University
Shippensburg University
Stephen F. Austin University (3)
Teachers College, Columbia University
Texas Tech University
University of Akron
University of Arkansas
University of Central Missouri
University of Connecticut
University of Georgia (4)
University of Iowa
University of Louisville
University of Massachusetts Lowell
University of Nevada Las Vegas
University of San Diego
University of South Carolina
University of St. Thomas
University of Tennessee, Knoxville (2)
University of Vermont (2)
Western Carolina University
Western Illinois University (7)
Western Kentucky University
Western Michigan University (3)
William and Mary University
Links to individual team submission materials will be available in the Spring 2017 edition of The Journal of Technology in Student Affairs.