The #1 Internet Resource
for Student Affairs Professionals
Since 1997, StudentAffairs.com has been providing student affairs professionals with all the resources they need to effectively offer services and support to enhance student growth and development.
Post your resume and search the web's largest database of career opportunities for student affairs professionals.
Find musicians, talent acts, services and vendors to bring to your college or university!
2018 Virtual Case Study Competition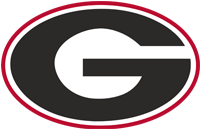 The University of Georgia has produced this year's winning team consisting of Ariana Mollers, Liz Baldwin, Allysa Clagett, and Johanna Ilyssa Padrid. Each person won $200 for their efforts. After finishing in second place last year, the foursome came back with a vengeance to best the competition. Congratulations to the Bulldogs, our 2018 VCS Champions!
In second place, Jessy Cheung, Shannon Daly, Elijah Amelse, and Joellen Hatchett from Western Illinois University each won $150.
In third place, Ryan Brown-Moreno, Kate Childress, Giovanna Flores, and Raquel Skidmore from Stephen F. Austin State University each won $100.