Episode 32. John Denio
Podcast: Student Affairs One Thing
Release Date: February 20, 2023
Episode Title: 32. John Denio
Summary: Host Stuart Brown chats with John Denio, Associate Vice President for Student Affairs at Bryant University.

» READ THE TRANSCRIPT | » DOWNLOAD PDF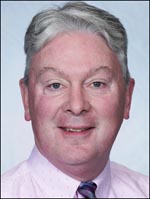 John Denio is Associate Vice President for Student Affairs at Bryant University, based Smithfield, Rhode Island. You can connect with John through LinkedIn at https://www.linkedin.com/in/johnsdenio.
---
About Student Affairs One Thing
Host Stuart Brown, founder of StudentAffairs.com, chats with seasoned student affairs professionals about what is the "One Thing" they have learned that has helped shape their professional career.
---
» All Podcasts • » 'One Thing' main page • » Season 2

---