Episode 24. Dr. Monica Burke
Podcast: Student Affairs One Thing
Release Date: October 10, 2022
Episode Title: 24. Dr. Monica Burke
Summary: Host Stuart Brown chats with Dr. Monica Burke, a Professor in the Department of Counseling and Student Affairs at Western Kentucky University.

» READ THE TRANSCRIPT | » DOWNLOAD PDF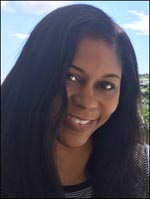 Dr. Monica Galloway Burke is a Professor in the Department of Counseling and Student Affairs at Western Kentucky University. She earned a Bachelor of Arts degree in Psychology from Tougaloo College as well as a Master of Science degree in Counseling Psychology and a Doctor of Philosophy degree in Educational Administration and Supervision with an emphasis in Higher Education from the University of Southern Mississippi. Prior to her 20 years of experience as a faculty member and practitioner in Student Affairs and Higher Education, she worked in the field of mental health.

Dr. Burke's research interests include college student development; professional development; helping and coping skills; and topics related to diversity and societal issues. She has authored numerous peer-reviewed articles in scholarly journals and contributed chapters to various books. Furthermore, she served as the lead author for Helping Skills for Working with College Students: Applying Counseling Theory to Student Affairs Practice and is a co-editor for No Ways Tired: The Journey for Professionals of Color in Student Affairs. Additionally, Dr. Burke has conducted over 100 workshops and presentations at the international, national, regional, state, and local levels including AERA, ACPA, the National Conference of Race and Ethnicity, the Southern Association of College Student Administrators (SACSA), the Monetary Studies Conference with the Caribbean Centre for Money and Finance, and the London School of Economics' International Health Policy Conference.

Dr. Burke has served on editorial boards of professional journals as a co-editor, associate editor, and reviewer. She has also supervised numerous research theses and dissertations and research projects, some of which led to co-authored published manuscripts with students. Dr. Burke remains actively involved in professional associations and has consistently held leadership roles in SACSA. In addition, she is committed to service within the campus and local community. Dr. Burke has been recognized for her commitment to preparing graduate students for a career in student affairs; work to promote the field of student affairs and diversity in higher education; and collaboration with colleagues as well as students by receiving various awards from WKU, professional organizations, and the Bowling Green community.
---
About Student Affairs One Thing
Host Stuart Brown, founder of StudentAffairs.com, chats with seasoned student affairs professionals about what is the "One Thing" they have learned that has helped shape their professional career.
---
» All Podcasts • » 'One Thing' main page • » Season 2

---