How to Listen!
You can listen to each podcast through our website via the embedded player from podcast.co. Each episode has its own show page with links to a transcript page and a downloadable PDF.
Once uploaded, they are distributed to a multiple of other services. So feel free to choose your favorite mobile app to listen online. We are currently listed with the following:

The RSS feed is https://feed.pod.co/student-affairs-one-thing.
---

Now you can catch us on YouTube. To listen to all our episodes, go to youtube.com/@studentaffairspodcast.
---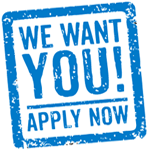 DO YOU HAVE SOMETHING TO SAY?
Beginning in the fall of 2022, we launched a new 'One Thing' podcast for the 'New Professional'. Here's the premise… "What is one thing new professionals, defined as 1-3 years in the field, have learned they feel will help them as they move forward in their career?" If you would like to be considered as a guest for this podcast series, please visit studentaffairspodcast.com/apply to complete a short application form.
---
Follow StudentAffairs.com on Facebook, Twitter, and Instagram.
---