How to Listen!
You can listen to each podcast through our website via the embedded player from podcast.co. Each episode has its own show page with links to a transcript page and a downloadable PDF.
Once uploaded, they are distributed to a multiple of other services. So feel free to choose your favorite mobile app to listen online. We are currently listed with the following:

The RSS feed is https://feed.pod.co/student-affairs-one-thing.
---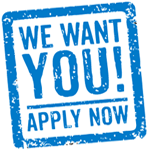 ANNOUNCING A NEW PODCAST!
Also beginning in September 2022, we will be producing a new 'One Thing' podcast for the 'New Professional'. Here's the premise… "What is one thing new professionals, defined as 1-3 years in the field, have learned they feel will help them as they move forward in their career?" If you would like to be considered as a guest for this new podcast, please visit studentaffairspodcast.com to complete a short application form.
---

About Our Sponsor:
Alcohol101+ is a cost-free, digital alcohol education program developed by Responsibility.org. Designed to be used by colleges and universities, the course includes interactive and quick-paced programming covering core alcohol education topics. Through an administrative dashboard, the program contains tools for institutions to easily roster students, track progress, and analyze student metrics. To learn more about Alcohol101+, visit www.alcohol101.plus.
---
Follow StudentAffairs.com on Facebook, Twitter, and Instagram.
---