Episode 14. Dr. Chris Moody

Podcast: Student Affairs One Thing
Release Date: March 14, 2022
Episode Title: 14 - Dr. Chris Moody
Summary: Host Stuart Brown chats with Dr. Chris Moody, Executive Director of ACPA—College Student Educators International.

» READ THE TRANSCRIPT | » DOWNLOAD PDF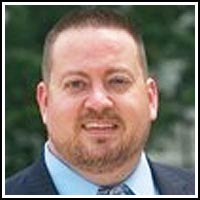 Dr. Chris Moody is currently the Executive Director of ACPA and has served in this role since December 2017. Chris received his Bachelor's degree in Psychology from Wake Forest University (NC), his Master's degree in College Student Development from Appalachian State University (NC), and his Doctor of Education degree in Higher Education Administration from The George Washington University (DC).

Prior employment experiences include staff roles at the University of North Carolina at Chapel Hill, Appalachian State University, the University of Memphis, and the Semester at Sea program. Just before coming to ACPA, Chris was Assistant Vice President (AVP) of Campus Life at American University in Washington, DC (USA). In this role as AVP, he provided strategic and managerial supervision and leadership to three university departments: Housing & Residence Life, One Card & Dining Services, and University Conferences & Guest Services. Chris was employed at American University in various roles of increasing responsibility from 2004 to 2017.

Over his twenty years of membership with American College Personnel Association (ACPA), Chris has been a program presenter, job employer and candidate, charter chairperson for the District of Columbia College Personnel Association (DCCPA), president of DCCPA, Director of Membership Development on the Governing Board, and a four-time annual convention team member (2011, 2012, 2014, and 2016 annual conventions. His most treasured professional experience to date was serving as chairperson for the ACPA 2016 Convention in Montreal, Canada, the first comprehensive student affairs in higher education organization to host its annual meeting outside of the United States.

---
About Student Affairs One Thing
Host Stuart Brown, founder of StudentAffairs.com, chats with seasoned student affairs professionals about what is the "One Thing" they have learned that has helped shape their professional career.
---
» All Podcasts • » 'One Thing' main page • » Season 1

---