Episode 18. Dr. Kristie Orr

Podcast: Student Affairs One Thing
Release Date: May 9, 2022
Episode Title: 18. Dr. Kristie Orr
Summary: Host Stuart Brown chats with Dr. Kristie Orr, Director of Disability Resources at Texas A&M University.

» READ THE TRANSCRIPT | » DOWNLOAD PDF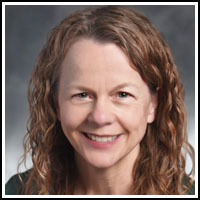 Kristie Orr, Ph.D. is the Director of Disability Resources for Texas A&M University. She is past president of the Association on Higher Education and Disability. Orr recently served on the Governor's Committee on People with Disabilities which makes recommendations to Gov. Greg Abbott and the Texas legislature on disability issues and helps promote compliance with disability-related laws. She frequently provides peer workshops, lectures, and external reviews at state and national conferences and on campuses throughout the United States. Orr received a Bachelor of Science in Psychology and a Doctor of Philosophy in School Psychology from Texas A&M University, College Station and a Master of Education in Counseling, Clinical, and School Psychology from the University of California, Santa Barbara.
---
About Student Affairs One Thing
Host Stuart Brown, founder of StudentAffairs.com, chats with seasoned student affairs professionals about what is the "One Thing" they have learned that has helped shape their professional career.
---
» All Podcasts • » 'One Thing' main page • » Season 1

---