Episode 01. Dr. Kevin Kruger

Podcast: Student Affairs One Thing
Release Date: September 13, 2021
Episode Title: 01 - Dr. Kevin Kruger
Summary: Host Stuart Brown chats with Dr. Kevin Kruger, who has served as president and CEO for the past 12 years of the National Association of Student Affairs Administrators. He has held a range of student affairs positions at Southern Methodist University and the University of Maryland.

» READ THE TRANSCRIPT | » DOWNLOAD PDF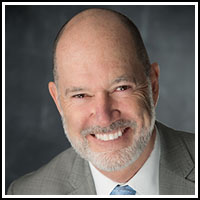 Dr. Kevin Kruger draws on more than 40 years of experience in higher education. Since 2012, he has served as president and CEO for NASPA – Student Affairs Administrators in Higher Education. Prior to his role as president, Dr. Kruger worked for 18 years as the associate executive director and served as the chief operating officer (COO) and chief financial officer (CFO) for NASPA. He has held a range of student affairs positions at Southern Methodist University and the University of Maryland.
---
About Student Affairs One Thing
Host Stuart Brown, founder of StudentAffairs.com, chats with seasoned student affairs professionals about what is the "One Thing" they have learned that has helped shape their professional career.
---
» All Podcasts • » 'One Thing' main page • » Season 1

---