Episode 16. Dr. Shawna Patterson-Stephens

Podcast: Student Affairs One Thing
Release Date: April 11, 2022
Episode Title: 16. Dr. Shawna Patterson-Stephens
Summary: Host Stuart Brown chats with Dr. Shawna Patterson-Stevens, Vice President and Chief Diversity Officer at Central Michigan University.

» READ THE TRANSCRIPT | » DOWNLOAD PDF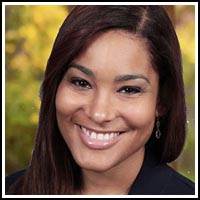 Dr. Shawna Patterson-Stephens is Vice President and Chief Diversity Officer at Central Michigan University. She was previously an Associate Vice Chancellor of Student Affairs and Director of the Office of Inclusion and Intercultural Relations at the University of Illinois at Urbana Champaign. She has also held leadership positions at the University of Pennsylvania and Williams College.

---
About Student Affairs One Thing
Host Stuart Brown, founder of StudentAffairs.com, chats with seasoned student affairs professionals about what is the "One Thing" they have learned that has helped shape their professional career.
---
» All Podcasts • » 'One Thing' main page • » Season 1

---