Episode 19. Ann Comerford

Podcast: Student Affairs One Thing
Release Date: May 23, 2022
Episode Title: 19. Ann Comerford
Summary: Host Stuart Brown chats with Ann Comerford, Interim Vice Chancellor for Student Affairs at the University of Illinois Springfield.

» READ THE TRANSCRIPT | » DOWNLOAD PDF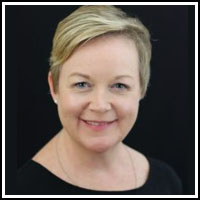 Ann Comerford is Interim Vice Chancellor for Student Affairs at the University of Illinois Springfield. The Decatur, Illinois native has served as executive director of the UIS Student Union since August 2017 with direct responsibilities for the personnel, budget, strategic planning and evaluation of programs and services offered through the Student Union. Prior to coming to UIS, Comerford served in several leadership roles at Western Illinois University for 18 years. She was the director of the University Union from 2010-2017, director of student activities from 2006-2010, associate director of student activities from 2005-2006 and assistant director of student activities from 1999-2005. She started her career as a hall coordinator and assistant director of campus activities at Quincy University in 1993, followed by three years as a special programs and center events graduate assistant at Southern Illinois University Carbondale. Comerford earned a bachelor's degree in political science from Quincy University and a master's degree in education with an emphasis in college student personnel from Southern Illinois University Carbondale. She has been a member of the Association of College Unions International (ACUI) since 1997, earning the Susan Yung Maul Distinguished Service Award – Region 9 in 2011. Comerford was recently elected as an at-large member of ACUI's Board of Trustees starting in March 2021. She also volunteers in Springfield as a member of the Springfield Old Capital Art Fair Board.
---
About Student Affairs One Thing
Host Stuart Brown, founder of StudentAffairs.com, chats with seasoned student affairs professionals about what is the "One Thing" they have learned that has helped shape their professional career.
---
» All Podcasts • » 'One Thing' main page • » Season 1

---