Episode 12. Dr. Adam Peck

Podcast: Student Affairs One Thing
Release Date: February 14, 2022
Episode Title: 12 - Dr. Adam Peck
Summary: Host Stuart Brown chats with Dr. Adam Peck, Assistant Vice President for Student Affairs at Illinois State University.

» READ THE TRANSCRIPT | » DOWNLOAD PDF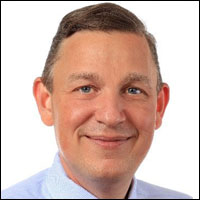 Dr. Adam Peck serves as Assistant Vice President for Student Affairs at Illinois state University. He previously served as Assistant Vice President and Dean of Student Affairs at Stephen F. Austin State University (SFA) in Nacogdoches, Texas. He also served as graduate faculty in Student Affairs and Higher Education at SFA. He earned his bachelor's degree in Drama from Lewis University, his master's degree in Speech Communication at Southern Illinois University at Edwardsville, and his Ph.D. from The University of Texas at Austin in Educational Administration. He formerly served as Chair of the Texas Deans of Students Council and as President of the Texas Association of College and University Student Personnel Administrators (TACUSPA). He also previously served as State Director for Texas for the National Association of Student Personnel Administrators and currently serves as Corporate Sponsorship coordinator for NASPA Region III.
---
About Student Affairs One Thing
Host Stuart Brown, founder of StudentAffairs.com, chats with seasoned student affairs professionals about what is the "One Thing" they have learned that has helped shape their professional career.
---
» All Podcasts • » 'One Thing' main page • » Season 1

---