Episode 04. Dr. Leon McClinton

Podcast: Student Affairs One Thing
Release Date: October 25, 2021
Episode Title: 04 - Dr. Leon McClinton
Summary: Host Stuart Brown chats with Dr. Leon McClinton, Director of Housing at Oklahoma State University and V.P. of ACUHO-I.

» READ THE TRANSCRIPT | » DOWNLOAD PDF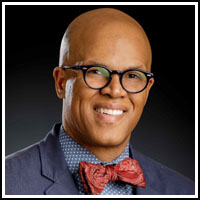 Dr. Leon McClinton, Jr. is the Director of Housing at Oklahoma State University and V.P. of ACUHO-I. He holds a Ph.D. in educational leadership, a master¹s degree in human resource development, and a bachelor of science in textile management from Clemson University. He has worked in University Housing & Residential Life for over 28 years and during that time he received the Lifetime Achievement Award from the Clemson University Residence Hall Association and was also named Student Affairs Employee of the Year by Clemson University.
---
About Student Affairs One Thing
Host Stuart Brown, founder of StudentAffairs.com, chats with seasoned student affairs professionals about what is the "One Thing" they have learned that has helped shape their professional career.
---
» All Podcasts • » 'One Thing' main page • » Season 1

---