Episode 02. Dr. Larry Roper

Podcast: Student Affairs One Thing
Release Date: September 27, 2021
Episode Title: 02 - Dr. Larry Roper
Summary: Host Stuart Brown chats with Dr. Larry Roper, who served as Vice Provost for Student Affairs from 1995-2014 at Oregon State University. He has held numerous positions in student affairs, including Director of Housing; Associate Dean of Students; Coordinator of Multicultural Affairs; and Vice President for Student Affairs/Dean of Students.

» READ THE TRANSCRIPT | » DOWNLOAD PDF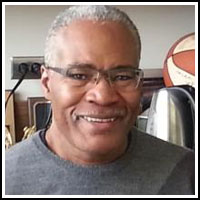 Dr. Larry Roper is Emeritus Professor in the School of Language, Culture and Society and Coordinator of the College Student Services Administration program and the undergraduate Social Justice Minor at Oregon State University. Previously he served as Vice Provost for Student Affairs from 1995-2014 at the Oregon State University. He has held numerous positions in student affairs, including Director of Housing; Associate Dean of Students; Coordinator of Multicultural Affairs; and Vice President for Student Affairs/Dean of Students.
---
About Student Affairs One Thing
Host Stuart Brown, founder of StudentAffairs.com, chats with seasoned student affairs professionals about what is the "One Thing" they have learned that has helped shape their professional career.
---
» All Podcasts • » 'One Thing' main page • » Season 1

---