Episode 17. Dr. Laura De Veau

Podcast: Student Affairs One Thing
Release Date: April 25, 2022
Episode Title: 17. Dr. Laura De Veau
Summary: We chat with Dr. Laura De Veau, Founder of Fortify Associates and former VP of Student Affairs at Mt. Ida College.

» READ THE TRANSCRIPT | » DOWNLOAD PDF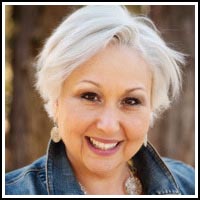 Laura A. De Veau, Ed.D.
is Founder & Principal of
Fortify Associates, LLC.
Over her career, Laura became known as an individual who could move organizational processes in order to reach strategic and aspirational goals.
Laura is a combination of life coach, strategic analyst and comedian. Whether the challenge lies in change management, workplace competencies, strategic planning or a combination, we will take the organization and team you have and Fortify them to rise to their highest potential.​ Laura currently teaches at the graduate programs for education at both Boston University and Boston College, and has expanded her media footprint through her weekly newsletter on Substack "
What's Up in the Academy?
" and her weekly live audio podcast, "
Office Hours with Dr. De Veau
."
She is committed to public policy, education innovation and expanding professional development beyond seminars and workshops. Fortify Associates, LLC gives clients the feedback they need in a no-nonsense delivery that cuts through the fluff and gets to the core of the matter, so you can reach your highest capacity. Fortify boasts a team of Associates who are curated by Laura in an effort to provide clients with a breadth of professional expertise, but with an execution that meets her exacting standards.

About This Podcast:
Student Affairs One Thing is a bi-weekly podcast with new episodes released every other Monday. Host Stuart Brown, founder of StudentAffairs.com, chats with seasoned student affairs professionals about what is the "One Thing" they have learned that has helped shape their professional career.
---
» All Podcasts • » 'One Thing' main page • » Season 1
---