Student Care Teams: Concepts and Considerations
---
Duration: 1 hour
Facilitator: Dr. Matthew Shupp
Price: $50.00
---
OVERVIEW:
The tragic shootings at Virginia Tech in 2007 prompted many colleges and universities to establish student care teams for the intended purpose of quickly identifying and assessing at-risk students. In theory, these teams are meant to serve a number of purposes: to facilitate the sharing of appropriate information among key personnel and ensure the safety of the student(s) involved, to address the issue of student retention and the mitigation of threats, and to assist in the recommendation of appropriate campus and university intervention. However, some institutions use these teams as a means of removing "problem students," rather than finding productive ways to keep them on campus. How do university personnel maintain a healthy campus climate and ensure the most conducive environment for student learning? This workshop will provide a brief overview of student care teams as well as action steps participants' can use on their home institutions to assess and establish care teams of their own.
LEARNING OUTCOMES:
Provide an overview of college/university student care teams and their role on campus
Understand ways to identify potential campus "threats"
What does "troublesome", "alarming", and "distressed" behavior look like?
Create a response action plan ("To Do" list) when faced with threatening student behavior
Learn how to develop a care team on campus
Integrate potentially successful practices for Student Affairs personnel
Assess campus resources and readiness regarding responding to students in distress
Identify appropriate campus resources for faculty, staff, and student support
WHO SHOULD ATTEND:
Entry-level student affairs professionals
Mid-level student affairs professionals
Senior-level student affairs professionals
Student affairs professionals who report to academic affairs
INSTRUCTOR: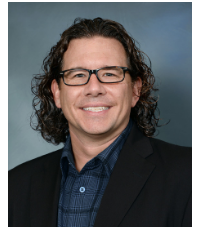 Matthew R. Shupp is an Assistant Professor in Shippensburg University's Department of Counseling and College Student Personnel. He joined Shippensburg's faculty in 2013 after serving as a student affairs administrator for 12 years in a variety of institutional settings. He completed his Ed.D. in Higher Education Administrative Leadership at Widener University in Chester, Pennsylvania. Dr. Shupp's most recent administrative position was serving as the director of student affairs at Penn State University – Brandywine. As a member of the senior leadership team, Matthew was responsible for the overall administration of the student affairs division on a 1,700 person suburban campus. His direct areas of oversight included, among others, health services, counseling, and judicial affairs. He was also instrumental in implementing student protocols and directing the management of mental health related emergencies. He is both a National Certified Counselor (NCC) through the National Board for Certified Counselors (NBCC) as well as a Distance Credentialed Counselor (DCC). He is Past-President of the Pennsylvania College Personnel Association (PCPA) and currently serves as the association's NBCC Coordinator.
---