Embedding Assessment into Everyday Activity
---
Date/Time: Tuesday, 10/03/2023, 1 pm EST
Duration: 1 hour
Facilitator: Dr. Joseph D. Levy
Price: $125.00
---
Overview:
Assessment efforts do not always carry the healthiest or positive connotations. People can think it's "extra" work or efforts only engaged in for external, accreditation purposes. A lot of this can be due to poor practices or execution of folks at a given institution – for assessment and accreditation. This can also be due to lack of knowledge of what assessment is and could be as a practice. Finally, institutions may not be reiterating (or holding employees accountable) how student-serving employees have a responsibility to engage in assessment work. No finger pointing, blaming, or shaming – just acknowledging what historically contributes to these realities.
People need to understand that assessment, by design, should be meaningful, serving internal
needs, and embedded in everyday activity of any team directly working with students. In other words, when done right in a supportive environment, the aforementioned barriers should not apply. This presentation will begin by level setting and reinforcing what assessment is and could be, as well as provide tips to promote effective engagement and embedding of practice into everyday activities of faculty and staff. In addition to practices and resources shared, time will be allotted for Q&A.
Outline:
Level Setting on Assessment
Common Barriers to Assessment Engagement
Tips and Examples for Better Assessment Culture
Reflection Activity
Conclusion/Q&A
Learning outsomes:
After attending, participants will be able to:
Describe assessment as a meaningful and relevant practice
List at least two barriers to assessment efforts
List at least two tips to advance assessment practices
Describe at least one tip applicable to your institutional assessment practices to elevate assessment engagement or practice
Identify at least one resource to engage for advancing assessment practice (in general or in relation to minimizing barriers)


Who should attend:
Any student affairs professional involved student affairs programming and/or assessment.
Presenter: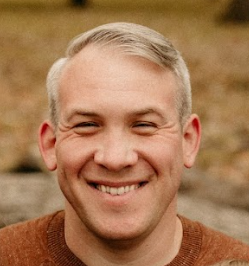 Dr. Joseph D. Levy, serves as the Associate Vice Provost of Accreditation and Quality Improvement at Excelsior University. Joe earned an MS in Student Affairs in Higher Education from Colorado State University and his Ed.D. in Higher Education Leadership from National Louis University, with his dissertation focused on using Self-Determination Theory to understand behavior associated with assessment use of results. Experienced with multiple institutional types' assessment efforts, Joe is a member of the Student Affairs Assessment Leaders (SAAL) Board of Directors, leads the Applying and Leading Assessment in Student Affairs open course, and is an endorsed speaker for the National Institute of Learning Outcomes Assessment (NILOA).
---