Artificial Intelligence (AI) and Student Affairs: Everything You Need to Know
---
Date/Time: Tuesday, 10/17/2023, 1 pm EST
Duration: 1 hour
Facilitator: Dr. Aaron Hughey
Price: $125.00
---
Overview:
"AI holds great promise for higher education, helping students choose the right college, learn more efficiently, graduate on time, and enter the job market better prepared for the future…higher education must embrace the potential of AI, not fear it, using the technology to enhance student learning and the college experience — before it's too late." ― Mark J. Drozdowski
Everywhere you look, the conversation seems to be about Artificial Intelligence (AI) and how it will either make our lives immensely easier or it will ultimately be the death of us all. Higher education is often at the center of this discussion, although the focus generally is on the academic side of the equation – student affairs is often left out of the dialog altogether or relegated to a footnote. This is unfortunate because student affairs can benefit immensely from AI, once those in the profession recognize, understand and embrace its full potential.
In this webinar, we will explain what AI is, how it can be instrumental in the enhanced delivery of student services, how we can use the technology to better serve our students, how we can more effectively collaborate with our faculty and staff colleagues, how we can use it make our daily lives more productive, and how we can avoid the pitfalls that inevitably accompany the introduction of a disruptive and paradigm-shifting innovation.
So join us for a lively and interactive session on the opportunities as well as the challenges that AI offers for the student affairs profession.
Outline:
Artificial Intelligence: What It Is/What It Isn't
AI and Student Affairs: A Natural Fit
On the Plus Side: Challenges and Opportunities
On the Flip Side: Dangers and Drawbacks
Using AI to Work Smarter, Not Harder
Collaborating with Our Counterparts: It Takes a Village
Maintaining Priorities: It's Still Relationships that Matter
Learning outcomes:
Those participating in the webinar will learn:
What Artificial Intelligence (AI) is and how it developed.
How AI can complement and augment student development.
How AI can enhance student satisfaction and retention.
What to avoid when using AI in the delivery of student services.
How AI can make your job easier and less stressful.
How to better collaborate with your academic counterparts using AI.
How to seamlessly integrate AI into your student interactions.


Who should attend:
Anyone in student affairs who wants to learn how to incorporate AI into the provision.
Presenter: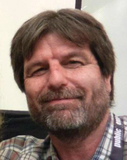 Dr. Aaron W. Hughey is a Professor in the Department of Counseling and Student Affairs at Western Kentucky University, where he oversees the graduate degree program in Student Affairs in Higher Education. Before joining the faculty in 1991, he spent 10 years in progressive administrative positions, including five years as the Associate Director of University Housing at WKU. He was also head of the department of Counseling and Student Affairs for five years before returning to the faculty full-time in 2008. Dr. Hughey has degrees from the University of Tennessee at Martin, the University of Tennessee at Knoxville, Western Kentucky University, and Northern Illinois University. He has authored (or co-authored) over 70 refereed publications on a wide range of issues including leadership and student development, counseling, standardized testing, diversity, legal issues, and educational administration. He regularly presents at national and international conferences and consults extensively with companies and schools. He also provides training and professional development programs on a variety of topics centered on student success; technology in student affairs/higher education is one of his specialties.
Citation for quote:
Best Colleges: 5 Ways Artificial Intelligence Will Transform Higher Education https://www.bestcolleges.com/news/analysis/5-ways-ai-will-transform-higher-education/
---