What We've Learned from Covid 19: Lessons for Student Affairs Professionals
---
Duration: 1 hour
Facilitator: Dr. Aaron Hughey
Price: $50.00
---
Overview:
Seemingly overnight, Covid 19 dramatically altered the way colleges and universities operate. Students have been apprehensive, worried about their future, and wondering if they will be able to make it to the finish line. Our role has been, as always, to assure them that graduation and a career still lie within their reach – and then follow through on our convictions to make that happen. To do this, it is imperative that we view the pandemic as the ultimate learning experience, and integrate what works, and what doesn't work, into our policies and procedures as we move forward.
Outline:
Student Affairs and Covid 19: What has Changed/What has Stayed the Same?
College Students and the Pandemic: What We Have Learned/What We Still Don't Know
The Higher Education Community: What Grade Have We Earned?
Student Success/Retention in the Age of Covid 19.
Responding to the Covid 19 Challenge: What to Keep/What to Discard/What to Adjust
Lessons Learned: Emerging Evidence-Based Best Practices
Resource Enhancement/Reallocation: It's All a Matter of Priorities
Case Studies from the Real World: Who Do We Need to Emulate?
Learning outcomes:
Participants will:
Learn how student affairs has changed in response to Covid 19.
Explore the impact Covid 19 has had – and continues to have - on college students.
Investigate the impact Covid 19 has had – and continues to have - on student affairs professionals.
Examine the impact Covid 19 has had on student success/retention.
Identify what has worked, and what has not, as we have struggled to overcome the immense challenges caused by the pandemic.
Distill a coherent set of evidence-based best practices that have emerged as we have responded to Covid 19.
Discover strategies for identifying, acquiring and enhancing the resources needed to support continued student success despite the pandemic.
Consider case studies from the proverbial real world that demonstrate what we have learned, and especially what we need to carry forward, from the coronavirus experience.
Who should attend:
This webinar would be ideal for Student Affairs and Enrollment Management Professionals, Academic Advising and Retention Specialists, Housing/Residence Life Administrators, Admissions and Orientation Staff, Alumni Affairs/Placement Services Staff.
Presenter: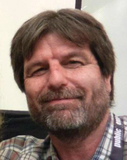 Dr. Aaron W. Hughey is a Professor in the Department of Counseling and Student Affairs at Western Kentucky University, where he oversees the graduate degree program in Student Affairs in Higher Education. Before joining the faculty in 1991, he spent 10 years in progressive administrative positions, including five years as the Associate Director of University Housing at WKU. He was also head of the department of Counseling and Student Affairs for five years before returning to the faculty full-time in 2008. Dr. Hughey has degrees from the University of Tennessee at Martin, the University of Tennessee at Knoxville, Western Kentucky University, and Northern Illinois University. He has authored (or co-authored) over 65 refereed publications on a wide range of issues including leadership and student development, standardized testing, diversity, legal issues (including compliance), technology, and educational administration. He regularly presents at national and international conferences and consults extensively with companies and schools. He also provides training and professional development programs on a variety of topics centered on student success; how to respond to Covid 19 effectively and realistically is one of his specialties.
---