Utilizing Emotional Intelligence in the Supervisory Relationship
---
Duration: 1 hour
Facilitator: Dr. Matthew Shupp
Price: $50.00
---
Overview:
While previous research on supervision has described a collaborative and developmental model (Bryan & Schwartz, 1998; Harned & Murphy, 1998; Janosik & Creamer, 2003; Saunders, Cooper, Winston, Jr. & Chernow, 2000; Shupp & Arminio, 2012; Tull, 2006; Winston & Creamer, 1997; 1998), supervision in student affairs has received little attention in the literature even though practitioners spend substantial time on it. Although an important role, many professionals are ill-prepared for this task. To better prepare for supervision, supervisors require the development of enhanced levels of emotional intelligence to respond to workplace situations and challenges (Goleman, Boyatzis, & McKee, 2004). Emotional intelligence requires the leader to have both self-awareness and responsiveness. Goleman et al. assert that there are three essential competencies to emotional intelligence; accurately perceiving others' feelings, appropriately responding with empathy, and helping others in managing their emotional responses. Gardenswartz, Cherbosque, and Rowe (2010) argue that for an organization to perform at its full potential, it must incorporate emotional intelligence and diversity into its strategies and solutions.
Over the last two decades, researchers have studied the intersection of emotional intelligence and diversity within the workplace (Gardenswartz, Cherbosque, & Rowe, 2010; Reilly & Karounos, 2009). This research has primarily focused on leadership in business practices. Little research has applied to the higher education environment. When applied to business, the interconnectedness of emotional intelligence and multicultural competence is integral to effective leadership. Researchers assert emotional intelligence is required to manage interaction involving people who may have differences in background and experience (Gardenswartz et al., 2010). In addition, Oyewunmi (2017) found that there is a significant relationship between emotional intelligence and diversity management competence. Increased emotional intelligence in managing diversity was found to impact confidence, teamwork, and collaboration (Oyewunmi, 2017; Reilly & Karounos, 2009).
This brief review of current research shows several important gaps. First, supervisors are not adequately prepared for the task of supervision, despite it being a profoundly important one. In addition, the models for emotional intelligence's intersection with multicultural competence have mostly been applied to business, not higher education, nor specifically student affairs. The purpose of this presentation is to delve deeper into the examination of successful supervisory practices within the field of student affairs. Specifically, it will explore the intersection of emotional intelligence - and multicultural competence - and the specific practices and skills that demonstrate supervisors' utilization of these tenets within the supervisory relationship. Utilizing this knowledge as well as existing literature on emotional intelligence (Goleman, 1995), multicultural competence in student affairs (Pope, Reynolds, & Mueller, 2004), and research on multicultural supervision within the counseling field, a model of supervision will be explored that focuses on emotionally intelligent and multiculturally competent practices.
Outline:
Welcome and Introductions
Brief overview of supervision and where it is learned: lecture
Introduction of Emotional Intelligence (EI) and its importance in our work: lecture with video(s)
Identify challenges and opportunities to embedding EI in the supervisory relationship: brief discussion/chat
Identify take-aways to infuse in participants' own supervisory relationships


Learning Outcomes:
Define and understand various concepts of emotional intelligence relevant to student affairs professionals;
Examine the concept of Emotional Intelligence (EI);
Explore salient tenets of EI
Recognize possible challenges and opportunities that may be present in supervisory relationships;
Identify ways to integrate successful strategies into daily practice in a manner that enhances both the achievement of team goals and the growth of individuals.
Who Should Attend:
As supervision is ubiquitous in our field, this session is intended for all levels – from graduate students to senior student affairs professionals.
Presenter: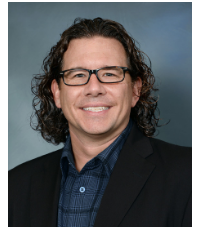 Matthew R. Shupp, Ed.D. is an associate professor in the Department of Counseling and College Student Personnel at Shippensburg University. He currently coordinates the College Counseling and College Student Personnel specializations within the department. Previous to this role, Dr. Shupp was a student affairs administrator for 12 years in a variety of institutional settings. His previous professional experience includes the community college, for-profit, and public higher education sectors. Dr. Shupp received his B.A. in Psychology as well as his M.S. in Counseling (College Student Personnel) from Shippensburg University and his Ed.D. in Higher Education Leadership at Widener University. He is both a National Certified Counselor (NCC) through the National Board for Certified Counselors (NBCC) as well as a Board Certified Tele-mental Health provider (BC-TMH). He holds an Approved Clinical Supervisor (ACS) credential and is licensed as a professional counselor in the state of PA (LPC). He is Past-President of the Pennsylvania College Personnel Association (PCPA) and is on ACPA's Commission for Professional Preparation. Dr. Shupp has written and presented extensively on the topic of supervision at local, regional, national, and international higher education and student leadership conferences. He also developed and teaches a course on emotionally intelligent leadership.
---