Strategies for Implementing Successful Diversity Training
---
Duration: 1 hour
Facilitator: Joanne Goldwater and Dr. Kortet Mensah
Price: $50.00
---
Overview:
Diversity. Inclusion. Equity. Social Justice. How do students, faculty, and staff get the crucial training that is needed in these areas? Online videos can work, but it is too easy to carry out tasks while passively listening to training videos in the background.
St. Mary's College of Maryland made a concerted effort to train every member of our community (faculty, students, staff) during the summer and fall of 2017. We incorporated an online video and mandatory, in-person discussion sessions. Based on our evaluations, nearly 85% of the attendees garnered some beneficial learning from the training. Join us for a conversation on how we implemented the training, what worked, what did not work, and where we are going with our training in the future.
Brief Outline:
Introduction to the topic and background for the development of our diversity training.
*Overview of the online video.
*Timeline for launching the training
Purpose of the in-person diversity training sessions
Connecting the training sessions to the institution's strategic plan and campus ethos
Establishing ground rules
Explanation of small group and large group activities
Discussion on key concepts from the video (Iceberg Model, assumptions, ladder of inference, intent vs impact, searching for similarities, vocabulary, historical and contemporary usage, microaggressions, unconscious bias/stereotyping, myths)
Creation of scenarios and how to incorporate them into training
Discussion on major take-aways from training
Creating powerpoints that are directed at specific audiences
Future training plans
Strategies for successful implementation of diversity training (and tips on what to avoid doing)
Learning outcomes:
Participants will be able to:
Learn how to communicate with their constituencies relating to diversity training.
Understand the need of incorporating passive learning with active learning.
Engage others in small group and large group activities relating to diversity training.
Identify and integrate key concepts associated with diversity training.
Create and integrate case studies into diversity training.
Incorporate at least two tips to help make diversity training successful.
Who should attend:
Student Affairs staff (and others) who are involved in and/or invested in social justice and diversity training are strongly encouraged to attend this session.
Presenter Biographies: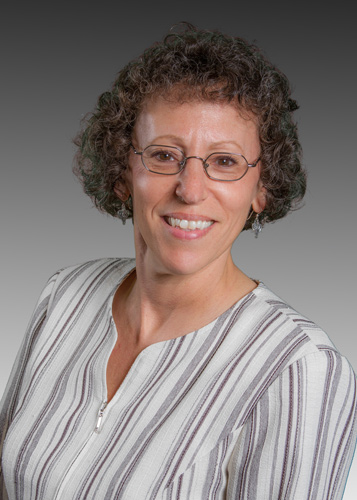 Joanne Goldwater is the Associate Dean for Retention and Student Success at St. Mary's College of Maryland. In this role, Joanne is responsible for helping the institution create a retention strategy, and connecting students with the people, programs, activities, resources, and support systems they need to be successful and to persist to graduation. She was actively engaged in the implementation of the diversity training program at the College.
As the Regional Affiliation Director on the Association of College and University Housing Officers-International (ACUHO-I) Executive Board, Joanne served as the liaison with the North American-based Regional Presidents and President-Elects, and identified and articulated issues of importance to the regions and the Executive Board. Joanne is the co-founder and was the 20-year co-director of the Regional Entry-Level Institute. She has served as the President of the Mid-Atlantic Association of College and University Housing Officers, the Eastern District Representative for ACUHO-I, and a trustee and Past Chair of the ACUHO-I Research & Educational Foundation Board. Joanne has presented keynote addresses, online courses, and Webinars, as well as numerous conference presentations both regionally and nationally.
She received her M.Ed. in Counseling & Guidance from University of North Carolina - Greensboro.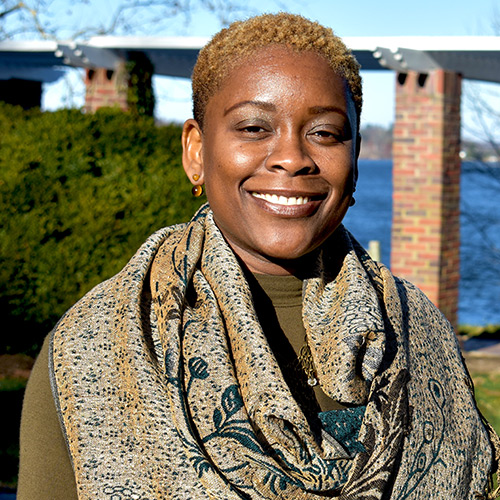 Kortet Mensah serves in the inaugural role of Associate Vice President of Diversity and Inclusion/Chief Diversity Officer at St. Mary's College of Maryland, where she reports directly to President Tuajuanda C. Jordan. Kortet brings over 19 years of experience with initiating, overseeing, and evaluating programs and initiatives that facilitate diverse students and employees' successful inclusion and adjustment. Her background in multicultural programming, fostering student success, advancing academic and social relationships, as well as examining cultural influences on individuals' psychosocial development provides Kortet with a unique skillset to serve as the College's first Chief Diversity Officer.
Kortet collaborates with administration, faculty, staff, students, alumni, and community partners to infuse inclusion, diversity, and equity efforts into all aspects of the College and to enhance diverse students and employees' educational, employment, and social experiences on campus. She was actively engaged in the implementation of the diversity training program at the College.
She earned her bachelor's degree from Stephens College, and her master's degree and PhD in Human Development, Family Studies, and Psychology from the University of Missouri-Columbia.
---