Strategic Considerations for Assessment
---
Date/Time: Thursday, 10/12/2023, 1 pm EST
Duration: 1 hour
Facilitator: Dr. Joseph D. Levy
Price: $125.00
---
Overview:
Assessment is a powerful process which can have many beneficial byproducts for institutional
effectiveness and, most importantly, student success. Unfortunately, folks can struggle at the starting point in two big ways. First, they can inexperienced and unsure where (and how) to even start. Second, they can just do the same thing year after year and not accordingly adjust their approach (for a variety of reasons).
This presentation will help folks understand the importance and relevance of intentionally
setting foundational elements for assessment practice: instrument selection/design considerations; target/success criteria setting; and planning ahead for data collection, reporting, and taking action. Strategic considerations will be presented in relation to these elements and how success extends beyond assessment to other aspects of institutional activity. In addition to practices and resources shared, time will be allotted for Q&A.
Outline:
Assessment Planning as Foundation

Outcomes
Method selection
Targets

Alignment Beyond Assessment

Collaboration
Strategic Planning
Accountability for Actions

Reflection Activity
Conclusion/Q&A
Learning outcomes:
After attending, participants will be able to:
Describe assessment planning as foundational for meaningful and relevant assessment practice
Summarize key considerations in method selection to best serve data collection and taking action for improvement
List at least two institutional elements which can align and benefit from effective assessment practice
Describe at least one strategic consideration to be acted upon to elevate assessment practice at your institution
Identify at least one resource to engage for advancing assessment practice


Who should attend:
Any student affairs professional involved student affairs programming and/or assessment.
Presenter: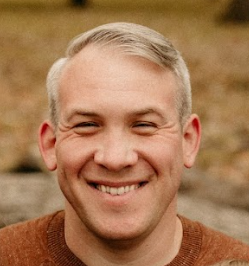 Dr. Joseph D. Levy, serves as the Associate Vice Provost of Accreditation and Quality Improvement at Excelsior University. Joe earned an MS in Student Affairs in Higher Education from Colorado State University and his Ed.D. in Higher Education Leadership from National Louis University, with his dissertation focused on using Self-Determination Theory to understand behavior associated with assessment use of results. Experienced with multiple institutional types' assessment efforts, Joe is a member of the Student Affairs Assessment Leaders (SAAL) Board of Directors, leads the Applying and Leading Assessment in Student Affairs open course, and is an endorsed speaker for the National Institute of Learning Outcomes Assessment (NILOA).
---