Implementing Values of Restorative Practices in Changing Times
---
Duration: 90 minutes
Facilitator: Mallory Martin-Ferguson and Lauren Mauriello
Price: $50.00
---
Overview:
Addressing and identifying the needs of a community is an important component of navigating change in a university setting. This webinar will share values of Restorative Practices, a social science that studies community and relationships through participatory learning and decision making, and will demonstrate how they can be applied in decision-making, engagement, stakeholder interactions, and communication as a way to develop trust and connection in relationships. Facilitators will provide examples of tools and techniques at various campus types, and in academic and student services settings.
Outline:
Facilitators will introduce selves and their work/institution. (2-3min)
Name Student Affairs values (NASPA, ACPA, etc) and the overlap with RP, be explicit about RP as a framework and holistic approach (ex: sitting in a circle is not inherently restorative).
Facilitators will share values of Restorative Practices and examples from their institution that demonstrate the values of trust building, relationships, inclusive decision making/norm setting, connection and positive affect, and addressing harm. (60min)

Ex 1: Student staff (Lauren)
Ex 2: Lab safety (Mallory- Univ. of Michigan)
Ex 3: Staff meeting (Kaleigh contribution)
Ex 4: Listening Circle (Susan-Temple contribution)
Ex 5: Campus Climate/bias (Christine- contribution)

Participants will be invited to answer: (20min)

How have you been engaging in/or building relationships in the remote work setting?
What about the information that has been shared are you thinking about or wanting to know more about?

Closing Circle and Q/A (5 min)
Learning Outcomes:
This session will offer examples of different types of Restorative Practices.
The session will provide opportunities for participants to reflect on how to incorporate them into their organization.
This session will share values of Restorative Practices, in comparison with Student Affairs values
This session will encourage participants to make inclusive decisions in high stakes/changing situations by focusing on the process of engagement rather than the outcomes.
Who should attend: student affairs professionals of all levels are encouraged to attend.
Presenters: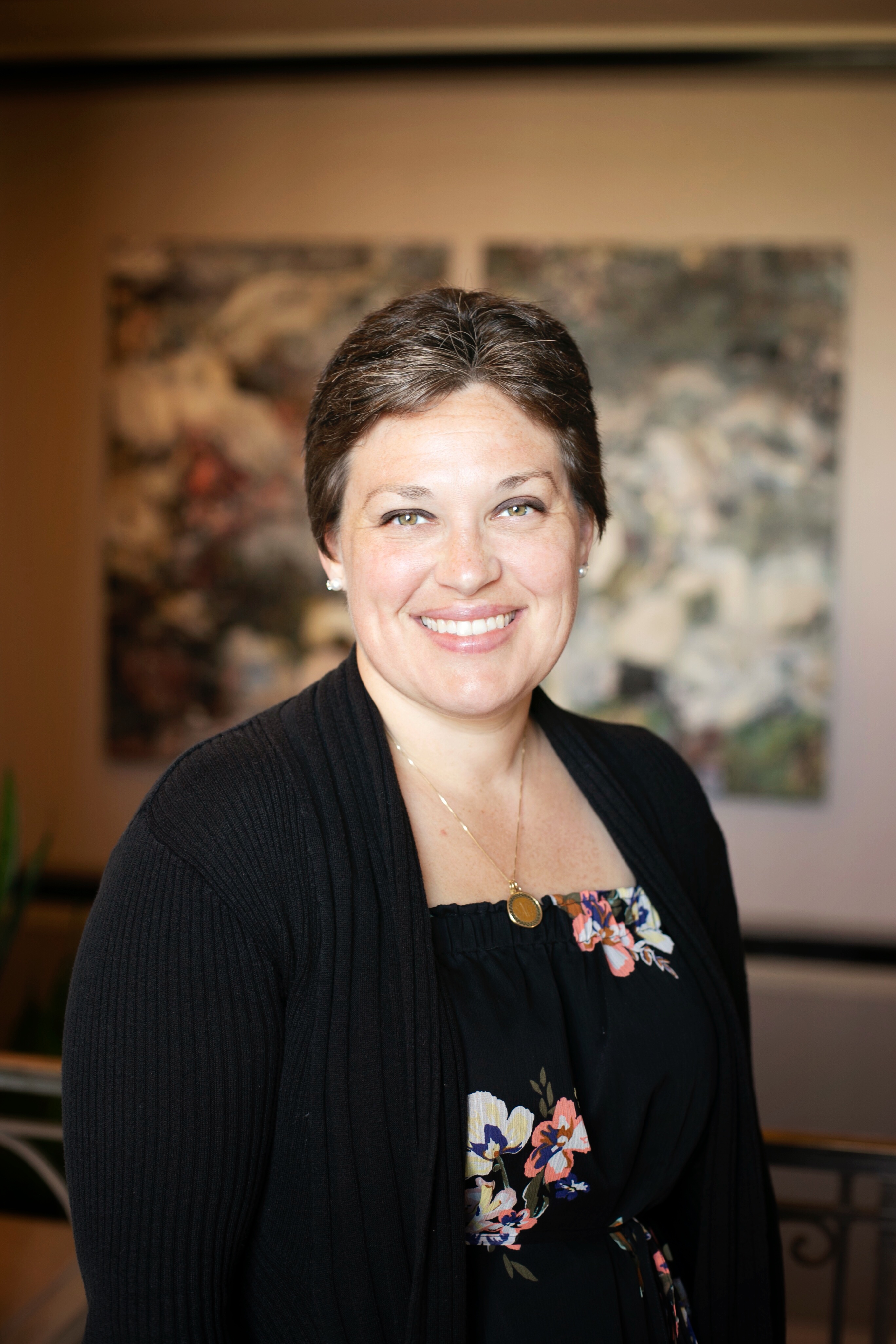 Mallory Martin-Ferguson currently works at the University of Michigan Rackham Graduate School as a Conflict Resolution and Academic Relations Specialist and Associate Resolution Office addressing Graduate student needs. Previously, Mallory worked as the Associate Director for Housing Student Conduct and Conflict Resolution at the UM; overseeing conduct in residential spaces and working to educate staff in Student Life on the values of restorative practices and the intersection with diversity and inclusion. Mallory attended the University of Colorado where she received her Bachelor's in International Studies and later received her Master's degree in Educational Leadership and Policy Studies from the University of Washington in 2010. In 2018 she received her Graduate Certificate in Restorative Practices from the International Institute of Restorative Practices.

Lauren Mauriello is the Assistant Director for Residential Student Conduct at the University of Maryland, Baltimore County (UMBC) where she has worked since 2013 overseeing residential student conduct and residential assessment initiatives. Prior to 2013, Lauren worked in residential life and student conduct at George Mason University and James Madison University, where she also received a Master' degree in College Student Personnel Administration. Lauren is currently completing a Ph.D. in Public Policy, specializing in Education Policy at the University of Maryland, Baltimore County. Her research interests include restorative practices in higher education and in community settings.
Content Contributors:
Dr. Christine Wilson serves as the Vice President for Student Affairs & Enrollment Management at the University of Maine at Farmington, and as an instructor in the Higher Education Administration doctoral program at New England College. Her work, teaching, and research focus on student development, student leadership, restorative and inclusive teaching, practice, and organizational change. Christine earned a PhD in Education from the University of Rhode Island, and a Graduate Certificate in Restorative Practices from the International Institute for Restorative Practices. She is a licensed restorative practices trainer.
Kaleigh Mrowka serves as the Assistant Director for Student Engagement for the University Honors program at the University of Maryland, College Park. Her professional and research interests center around the development and maintenance of healthy communities through the use of restorative practices, integrative learning, and intergroup dialogue. Kaleigh has a BA in Speech Communication from Ithaca College, an MS in Higher Education and Student Affairs Administration from SUNY Buffalo State, and is currently completing a PhD in Language, Literacy, and Culture at UMBC.
Susan Willson holds a Masters of Science degree in restorative practices from the International Institute on Restorative Practices and is a licensed restorative practices trainer. She has been serving the greater Philadelphia area in numerous capacities over the past twenty years. Susan has implemented restorative practices with adolescents and adults in many different contexts. She has worked in secondary schools (public, private, charter), work ready programs, higher education and nonprofits.
---