Implementing 360° Reviews with Student Employees
---
Duration: 1 hour
Facilitator: Scott Burden & Chelsea Gilbert
Price: $50.00
---
Overview:
Student staff are critical to the success of many student affairs units and can also be important developmental experiences for the students themselves. However, many student staff positions are underutilized when it comes to cultivating these experiences, especially when it comes to performance evaluations. Utilizing the frameworks of intersectionality theory and the Learning Partnerships Model (LPM), the Pride Center at Lehigh University implemented a comprehensive 360° review process for student staff members with the intent of fostering self-authorship and critical reflection. These 360° reviews contribute to our desired developmental outcomes for our student staff which include understanding social location, identifying personal areas of growth, cultivating collaborative relationships with others, and being equipped with transferable skills. Our intentionality throughout this process has created an environment that allows for intentional reflection, both individually and collectively, as we work to build an exemplary student staff experience.
Brief Outline:
During this session, the presenters will review a model for feedback for student employees using a 360° review tool. They will share lessons learned, as well as best practices and recommendations for participants seeking to implement this with their own student employee teams.
Learning Outcomes:
Participants will be able to...
Articulate the basic principles of intersectionality theory and the Learning Partnerships Model.
Understand the ways that giving and receiving feedback can be a developmental experience.
Understand the strengths and weaknesses of a 360° review process.
Evaluate their own student employee feedback mechanisms.
Identify opportunities for implementing 360° reviews with their student employees.


Who Should Attend:
Any student affairs professional who works with a group of student employees, including those who supervise building managers, resident assistants, programming assistants, or tour guides.
Presenters: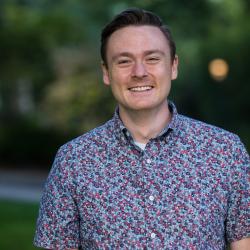 Scott Burden (he, him, his), Associate Director, Pride Center for Sexual Orientation and Gender Diversity at Lehigh University: Scott Burden was born and raised in the great state of Michigan, where he began his journey into student affairs as an undergraduate student at Calvin College and graduate student at Grand Valley State University. In his role as the Associate Director, he manages the Pride Center student staff, works to advise and support student groups and initiatives, develops and facilitates workshops around allyship and diversity and inclusion, and supports campus efforts to promote a healthier climate for people of all genders and sexualities. Scott has a deep passion for student support and hopes to empower students to move toward authenticity in all aspects of their lives. He also has a passion for educating students, faculty, and staff about intersectional social justice and Queer politics.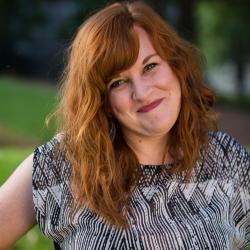 Chelsea Gilbert (she, her, hers), Director, Pride Center for Sexual Orientation and Gender Diversity at Lehigh University: Chelsea is a scholar-practitioner with a passion for empowerment and curriculum development at the intersections of multiple identities. Her scholarship focuses on supervision, trauma-informed practices, and building strong and cohesive teams of both professional and student staff. In her current work as Director, she works to build coalitions across campus to improve policies and practices, as well as empower student leaders to create a more inclusive institutional community. She also facilitates workshops across the country for educators, higher education administrators, and college students; additionally, she works with organizations on both local and national levels to create engaging ways to educate and mobilize communities on LGBTQ awareness, racial justice, and building inclusive campus and organizational climates.
---