Creating and implementing an effective Living Learning Community
---
Duration: 1 hour
Facilitator: Dr. Matthew Kerch
Price: $50.00
---
Overview:
Living learning communities serve as high impact practices for our students and create meaningful relationships between learning in and out of the classroom. As the roles of Living learning communities have changed over the years, so have implementation efforts. It is a constant battle for programs to stay current, relevant, interactive, effective, and efficient in their development and delivery.
This webinar will focus on areas that can be developed, re-imagined, and refined to provide students with developmental opportunities, areas for advancement, and increasing support through LLC programs. Specific examples, training and development plans, and models that may work on your campus will be explored further in our discussion. If you are looking to re-energize, re-imagine, and re-work a LLC Program, please sign up for this webinar.
Outline:
Historical Context

Common trends

Redesigning your programs

Assessment

Things to think about

MUST HAVES

Programming

Planning and implementation

Re-creating existing programs

Examples

Final Thoughts – Things to consider
Learning Outcomes:
Attendees will learn about the history of LLCs, begin to think about aspects to consider when re-working current programs
Attendees will learn new ideas which they can implement into their programs
Attendees will be able to identify common trends in LLCs
Attendees will be able to identify specific factors, which can be implemented into LLCs that have been successful in other programs.
Who Should Attend:
Entry level coordinators, mid-level managers, directors in charge of LLCs
Presenter: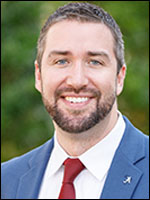 Dr. Matthew Kerch has extensive experience developing learning programs, LLCs, and learning communities. Kerch will be able to share experiences at a variety of institutions (small-large, public-private) to help your institution re-imagine your LLCs on your campus.
---