Beyond Safe Zone: A New Model for LGBTQIA+ Allyship Training
---
Duration: 1 hour
Facilitator: Scott Burden and Chelsea Gilbert
Price: $50.00
---
Overview:
Safe zone programs have been an important part of advancing LGBTQ+ inclusivity for the past

three

decades; however, outdated content/structure often keeps these programs from being fully successful. Additionally, by focusing solely on gender/sexuality, programs miss opportunities to equip participants to be effective allies for all marginalized identities.

Though Safe Zone programs have existed in various forms since the early 1990s, the first systematic analysis of their effectiveness was not conducted until 2002. In general, these programs are popular interventions on college campuses; however, data is limited to support their effectiveness in shifting campus climate. A 2014 analysis of ally training programs nationally revealed that these programs skew heavily toward focusing on individual biases and interpersonal support, rather than equipping participants to address heterosexism, cissexism, and other forms of oppression on group or institutional levels. The research summarized above provided the context and foundation for the development of our redesigned Safe Zone initiative, LUally, at Lehigh University, which incorporates an incremental design, a focus on skills for addressing multiple levels of oppression, and a concrete statement of allyship that goes beyond LGBTQ+ identities alone.

Join us as we ask tough questions about the future of safe zone and explore one institution's model for allyship training that incorporates ongoing engagement, skill-building, and customized sessions.
Brief Outline:
Introduction & Campus Context

History/Review of Safe Zone Programs

Process for Revisioning

Intro to LUally

Wrap Up/Questions


Learning Outcomes:
List the strengths and weaknesses of a traditional safe zone approach to allyship training

Identify at least 3 strategies for re-envisioning and/or expanding their campuses' LGBTQ+ allyship training program

Explore opportunities for coalition building and collaboration in allyship trainings on their own campuses


Who Should Attend:

Diversity, Inclusion, and Equity Administrators

LGBT Campus Resource Professionals

Managers of Campus Safe Zone/Training Programs

Student Affairs Administrators

Women, Gender, and Sexuality Studies Professional

Anyone interested in gender and sexuality education

Presenters: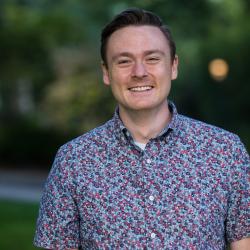 Scott Burden, Associate Director, Pride Center for Sexual Orientation and Gender Diversity at Lehigh University: Scott Burden was born and raised in the great state of Michigan, where he began his journey into student affairs as an undergraduate student at Calvin College and graduate student at Grand Valley State University. In his role as the Associate Director, he works to advise and support student groups and initiatives, develops and facilitates workshops around allyship and diversity and inclusion, and supports campus efforts to promote a healthier climate for people of all genders and sexualities. Scott has a deep passion for student support and hopes to empower students to move toward authenticity in all aspects of their lives. He also has a passion for educating students, faculty, and staff about intersectional social justice and Queer politics.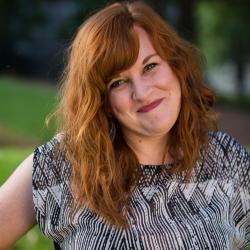 Chelsea Gilbert, Director, Pride Center for Sexual Orientation and Gender Diversity at Lehigh University: Chelsea is a Southern-born, queer and bisexual educator and student affairs practitioner with a passion for empowerment and curriculum development at the intersections of multiple identities. In her current work as Director, she works to build coalitions across campus to improve policies and practices, as well as empower student leaders to create a more inclusive institutional community. She also facilitates workshops across the country for educators, higher education administrators, and college students; additionally, she works with organizations on both local and national levels to create engaging ways to educate and mobilize communities on LGBTQ awareness, racial justice, and building inclusive campus and organizational climates.
---