ABC's of Ineffective Assessment
---
Duration: 1 hour
Facilitator: Dr. Joseph D. Levy
Price: $50.00
---
Overview:
As a necessary component of student affairs work, assessment continues to gain importance with respect to professional competencies and accreditation requirements. Institutions are finding themselves playing catch up to baseline expectations given staff traditionally are not academically or professionally prepared in assessment work and assessment practices may be inconsistent, decentralized, or not occurring. Beyond individual capacity building, campus leadership need to be involved in establishing expectations and practices appropriate to institutional and student needs.
As number of barriers and challenges can hinder assessment coordination, this presentation presents common mistakes and misguided efforts in an ABC framework of accountability, behavior, and communication. Recommendations and example practices will be explored for each challenge in the framework. In addition to Q&A, participants will be engaged in discussion and activities related to building or reinforcing their assessment culture in order to use this information at their institution.
Outline:
Overview of assessment landscape
Framework and recommendations
Reflection activity to personalize application of material
Conclusion/Q&A
Learning Outcomes:
Explain the importance addressing competencies and capacity for student affairs assessment
Summarize each element of the ABC framework
Describe at least two instances of barriers or misguided efforts to building an assessment culture
Articulate at least one strategy which can be applied to reinforce or advance assessment work at their institution.


Who should attend:
Any student affairs professional involved in assessments.
Presneter: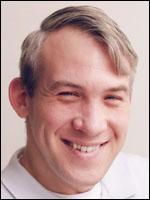 Dr. Joseph D. Levy, serves as the Executive Director of Assessment and Accreditation at National Louis University in Chicago, IL. Joe earned an MS in Student Affairs in Higher Education from Colorado State University and his Ed.D. in Higher Education Leadership from National Louis University, with his dissertation focused on using Self-Determination Theory to understand behavior associated with assessment use of results. Experienced with multiple institutional types' assessment efforts, Joe is a member of the Student Affairs Assessment Leaders (SAAL) Board of Directors, leads the Applying and Leading Assessment in Student Affairs open course, and is an endorsed speaker for the National Institute of Learning Outcomes Assessment (NILOA).
---