The #1 Internet Resource
for Student Affairs Professionals
Since 1997, StudentAffairs.com has been providing student affairs professionals with all the resources they need to effectively offer services and support to enhance student growth and development.
Post your resume and search the web's largest database of career opportunities for student affairs professionals.
Find musicians, talent acts, services and vendors to bring to your college or university!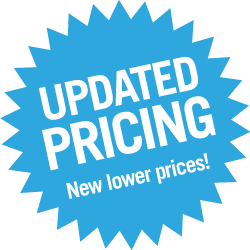 UPDATED WEBINAR PRICING!
In response to the needs of professionals during the ongoing COVID-19 crisis, StudentAffairs.com has restructured and reduced its Webinar pricing. Beginning immediately, we will be offering 60 days of unlimited replays with every full-priced Webinar. The new price, that will include the 60 days of replays, will be only $150. We are also slashing our one-time replay price from $108 to only $50. This new rate also takes place immediately. » Check out all webinars and replays!
2021 Virtual Case Study
The 20th Annual StudentAffairs.com Virtual Case Study Competition (VCS) is now underway! Registration is currently closed and submission are now in the hands of the judges. The VCS pits teams of student affairs/counseling graduate programs across the country against each other. Teams are challenged to create a response to an of-the-moment case study scenario. Cash prizes will be awarded to each member of the top three teams.
Participants must be currently enrolled in a Masters level program in Student Affairs Administration, Counseling, or Higher Education and will be enrolled for the Spring 2021 term for a minimum of three credits. Each team shall consist of either three or four qualifying members.

Congratulations to the University of Kansas for taking down the 2020 title. The Jayhawk team of Ashley Unmacht (Team Leader), Courtney Mathena, Ginger McBride, and Kate Schmit bested 43 other squads from 28 different schools. Each member of the winning team received a check for $200. In second place was the team from the University of North Carolina at Greensboro consisting of Emily Brown (Team Leader), Carolina Forrest, Nick Vitalone, and Hannah Wiebke. Each team member won $150. Third place was a tie between the University of Georgia team lead by Nicholas Trotter with members Abbi Flagg and Ricardo Belizaire, and Indiana University lead by Christine Salzman with members Shelby Kuepker, Alexis Fuentes, and Madeline Murphy. Each team member received $100. » Check out all the team submissions from this year's competition.