Episode 10. Whitney Sullivan
Podcast: One Thing - New Professional
Release Date: February 13, 2023
Episode Title: 10. Whitney Sullivan
Summary: Host Stuart Brown chats with Whitney Sullivan, a former program leader for fitness, wellness and student/staff development at Montana State University and is now a motivational speaker and leadership coach.
» READ THE TRANSCRIPT | » DOWNLOAD PDF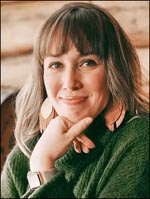 Whitney Hinshaw Sullivan is a leadership coach, keynote speaker and team-builder with a heart for beginners. With a background in leading fitness, wellness and student leadership programs in higher education, she learned the hard way that transitioning from individual contributor to leader requires a lot more than a change of title. Whitney offers the coaching she wishes she received so that emerging leaders can show up with clarity, confidence, and resilience. Learn more about the Five to Thrive Rising Leaders Program here. ​ She currently lives in Bozeman, Montana with her husband Tim, where she is also an avid reader, outdoor adventurer and cycling instructor. Visit her website at whitneysullivan.com.
---
About One Thing - New Professional
In this companion to the original 'One Thing' podcast series, host Stuart Brown talks with those who have 1-3 years experience in the field. He asks "What is one thing that you have learned or feel will help serve you as you move forward in your career?"
---
» All Podcasts • » 'New Professional' - Season 1 main page

---