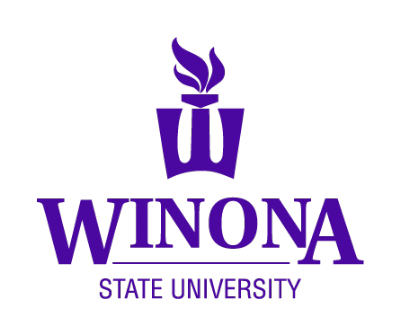 Winona State University
Winona, MN
United States
Winona State University invites you to join our Community of Learners as our Director of Community Engagement & Student Conduct. This is a 10-month appointment (August-May of each year). The Director of Community Engagement and Student Conduct will be responsible for planning strategies and implementation to encourage excellent relations with all WSU neighbors and the Winona community at large. Duties associated with this position include: (1) working with landlords and the Landlords Association and will address concerns from neighbors and other constituents; (2) coordinating the WSU Student Volunteer program and associated database; (3) promoting and enhancing the civic engagement of students by working with the WSU LACE committee and Campus Compact; (4) coordinating a comprehensive system of student conduct on and off campus; (5) ensuring the consistency of educational programs and sanctions and will work to create a culture of responsibility on campus and in the Winona community, consistent with the mission of WSU; (6) conducting investigations and determining sanctions for student conduct referrals in violation of the WSU Student Conduct Code' (7) investigating incidents, informing students of allegations, hearing cases, and documenting outcomes; (8) convening and training the All-University Student Conduct Committee and assisting with residence hall staff training on student conduct and citizenship and faculty training on classroom management and academic integrity; and (9) collaborating with and assisting the Director of Affirmative Action, Equity & Legal Affairs with investigations when appropriate. Minimum qualifications for this are a Master's Degree in College Student Personnel, Higher Education Administration, or related field and two (2) years' experience in Student Development, Student Affairs, judicial affairs, residence life, legal issues in higher education or related employment.
WSU is a member of the Minnesota State Colleges and Universities and is an equal opportunity educator and employer.
---
Requirements
Start Date: No Start Date
Education: Master's Degree Required
Work Experience: 2 - 4 years
Part/Full Time: Part-Time
---
Contact / Additional Information
For complete position descriptions and to apply, please go to https://winona.peopleadmin.com. Along with a cv/resume and other required documentation, applicants should submit a statement explaining their personal or professional experiences in working with diverse populations (such as persons from differing race / ethnic background, sexual orientation, age, gender, or mental and physical ability) as well as how the applicant would contribute toward a diverse and inclusive academic and employment culture and community at Winona State University. Statements should be 1 page or less. Review of applications begins 10/19/2023.
---