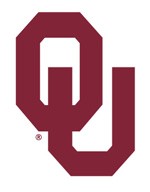 University of Oklahoma
Norman, OK
United States
About the University of Oklahoma
Created by the Oklahoma Territorial Legislature in 1890, the University of Oklahoma (OU) is a doctoral degree-granting research university serving the educational, cultural, economic, and health-care needs of the state, region, and nation. OU consists of three campus locations in Oklahoma as well as several centers abroad. The Norman campus serves as home to all of the university's academic programs except health-related fields. OU enrolls almost 32,000 students, has more than 2,800 full-time faculty members, and has 21 colleges offering 170 majors at the baccalaureate level, 156 majors at the master's level, 81 doctoral-level majors and 42 graduate certificates.
The OU campus community is committed to maintaining an environment where individuals work collaboratively with mutual respect and assure the highest standards of ethical conduct and integrity. The Division of Student Affairs strives to enhance students' academic success by developing student skills, cultivating diverse, campus life experiences and enriching the university community through programs and services.
Assistant Director of Student Conduct - Job Number: 231172
Organization: Student Conduct
Job Location: Oklahoma-Norman-Norman Campus
Schedule: Full-time
Work Schedule: Monday-Friday, 8am-5pm, with some occasional nights/weekends
Salary Range: Targeted salary of $57,500, based on experience
Benefits Provided: Yes
Required Attachments: Resume, Cover Letter
Job Description
The mission of the University of Oklahoma is to provide the best possible education experience for our students through excellence in teaching, research and creative activity, and service to the state and society. To forward this mission to provide the best possible education experience, the Office of Student Conduct is looking for someone to serve as Assistant Director of Student Conduct. This position will report directly to the Assistant Dean of Students & Director of Student Conduct to help foster a safe and prosperous environment for our students on the Norman, Oklahoma City and Tulsa campuses. To learn more about the Office of Student Conduct, click here.
What is in it for you:
On top of your salary, you will also have access to a comprehensive benefits package which includes:
14 paid holidays per year
18 – 22 hours of Paid Time Off per month
Health, Vision, and Dental Insurance plans for you and your family
Retirement options that require no contributions from you
Plus much more! A full list of our benefits can be found here.
If you want to be a positive influence on our students, then prepare your resume and cover letter and click Apply Now. We look forward to hearing from you!
Job Duties:
Serve as an informal resolution process facilitator thru organization of conflict resolution gatherings and dialog
Develop, implement, and facilitate training and outreach services for OU community related to informal resolution processes
Serve as a university student conduct officer and as a liaison to departments as it relates to student conduct through hosting various workshops and facilitating outreach campaigns
Coordinate student conduct processes and procedures
Other duties required to fulfill the position
Job Requirements
Required Education: Bachelor's degree in a related field, AND
36 months in student programming, student services or closely related experience.
Equivalency/Substitution: Will accept 48 months related experience in lieu of the Bachelor's Degree for a total of 84 months experience.
Skills:
Proficient in Microsoft Office
Detail oriented for accuracy of data and information
Communication skills and ability to interact with wide range of diverse individuals
Highly organized and able to handle multiple projects and deadlines
Supervision:
Full-Time Staff Member, Graduate Assistant and/or student employees.
Departmental Preferences:
12 months of full time or 24 months of part-time experience of conflict resolution or human relations.
Master's Degree in higher education administration or related field.
Familiarity with electronic student conduct information management systems; Maxient preferred.
Thorough knowledge of Student Affairs, Student Conduct, Student Life, Conflict Resolution, and Residence Life.
Leadership skills
Familiarity with using conflict resolution and/or restorative justice practices in student conduct
Applicants must submit an ONLINE application at http://jobs.ou.edu for Job Requisition # 231172. Computers and personal assistance are available at the Office of Human Resources, 905 Asp, Room 205, Norman, OK 73069. Include job requisition number on all correspondence. Deadlines subject to change with or without notice. For further information on this or other University of Oklahoma job opportunities, please call (405) 325-1826 or access our website at www.hr.ou.edu.
Special Instructions: If you are selected as a final candidate for this position, you will be subject to The University of Oklahoma Norman Campus Tuberculosis Testing policy. To view the policy, visit https://hr.ou.edu/Policies-Handbooks/TB-Testing
Diversity Statement: The University of Oklahoma is committed to achieving a diverse, equitable, and inclusive university community by recognizing each person's unique contributions, background, and perspectives. The University of Oklahoma strives to cultivate a sense of belonging and emotional support for all, recognizing that fostering an inclusive environment for all is vital in the pursuit of academic and inclusive excellence in all aspects of our institutional mission.
Equal Employment Opportunity Statement: The University of Oklahoma, in compliance with all applicable federal and state laws and regulations, does not discriminate based on race, color, national origin, sex, sexual orientation, genetic information, gender identity, gender expression, age, religion, disability, political beliefs, or status as a veteran in any of its policies, practices, or procedures. This includes, but is not limited to, admissions, employment, financial aid, housing,
Hiring contingent upon a Background Check.
Special Indications: None
Job Posting: May 10, 2023
---
Requirements
Start Date: No Start Date
Education: Bachelor's Degree Required
Work Experience: 3 - 5 years
Part/Full Time: Full-Time
---
Contact / Additional Information
---