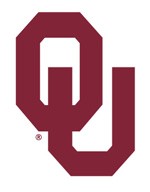 University of Oklahoma
Norman, OK
United States
About the University of Oklahoma
Created by the Oklahoma Territorial Legislature in 1890, the University of Oklahoma (OU) is a doctoral degree-granting research university serving the educational, cultural, economic, and health-care needs of the state, region, and nation. OU consists of three campus locations in Oklahoma as well as several centers abroad. The Norman campus serves as home to all of the university's academic programs except health-related fields. OU enrolls almost 32,000 students, has more than 2,800 full-time faculty members, and has 21 colleges offering 170 majors at the baccalaureate level, 156 majors at the master's level, 81 doctoral-level majors and 42 graduate certificates.
The OU campus community is committed to maintaining an environment where individuals work collaboratively with mutual respect and assure the highest standards of ethical conduct and integrity. The Division of Student Affairs strives to enhance students' academic success by developing student skills, cultivating diverse, campus life experiences and enriching the university community through programs and services.
Assistant Director - Job Number: 231033
Organization: New Student Programs
Job Location: Oklahoma-Norman-Norman Campus
Schedule: Full-time
Work Schedule: M - F, 8-5
Salary Range: Targeted salary is $50,300 annually, based on experience
Benefits Provided: Yes
Required Attachments: Resume
Job Description
Reporting to the Associate Director of Orientation Programs, this position is responsible for fostering a commitment to student success by actively developing, implementing, and maintain programs and services that enrich student learning, build and maintain a strong sense of community and support the social and personal development of incoming undergraduate students at the University of Oklahoma.
The position provides leadership, program development, administration, and programming for New Sooner Orientation and Camp Crimson. Specific duties include fostering relationships with student, staff, faculty, and community partners; supporting the planning and execution of New Sooner Orientation and Camp Crimson events, leading all student leader recruitment, training, hiring, efforts.
Job Duties:
Design, implement, and manage programs and initiatives within Camp Crimson and New Sooner Orientation
Student advisement and supervision: This position is responsible for recruiting, hiring, training, and managing three levels of student leadership

Student Coordinators (6): these students work for 10 months in the training and support of additional student staff, as well as help build programming.
Camp Guides (40-60): these students work for 8 months in the support of recruiting and training of small group leaders. This group also helps run Camp Crimson.
Small Group Leaders (200-500): these student volunteers work over 3 months and support incoming students during Camp Crimson

Assist with program delivery of all programs within New Student Programs (NSP). NSP is comprised of multiple programs in addition to those overseen by this role, including: Camp Crimson, New Student Orientation (NSO), Start Sooner, Crimson Commitment, Transition Programs. Assist in setting up, staffing, and tearing down events designed and implemented by other NSP staff members.
Marketing: In coordination with the Student Affairs Director of Communications, develop and execute a marketing plan to recruit and retain student leaders. Execute regular engagement on social media.
Build relationships and collaborate with on and off campus stakeholders to develop programming content for Camp Crimson.
Develop an assessment for each level of student staff engagement of Camp Crimson.

Modify and improve training based on assessment results. Identifies and implements long- and short-term planning goals, and strategies. Assesses goals and student satisfaction.
Engages in strategic planning efforts to ensure the direction of the communities this role supports are consistent with the mission of the University, Division of Student Affairs, and student needs.
Generates reports detailing community efforts toward university and division strategic initiatives and assessment of student learning outcomes and student experience.

Other related duties as assigned
Job Requirements
Required Education: Bachelor's degree AND;
12 months in student programming, student services, or closely related experience.
Equivalency/Substitution: Will accept 48 months related experience in lieu of the Bachelor's degree for a total of 60 months experience.
Skills:
Ability to communicate verbally and in writings.
Composition and proofreading skills
Computer skills, including proficiency in navigating and maintaining databases
Detail oriented for accuracy of data and information
Highly organized and ability to handle multiple projects and deadlines
Ability to communicate well and build rapport with students, faculty, and staff
Ability to read and interpret policy as well as State and Federal regulations
Advertised Physical Requirements:
Sit for long periods of time.
Occasionally walk and stand.
Ability to bend, lift, stoop and carry.
Ability to engage in repetitive motions.
Standard office environment.
Frequent exposure to pressure caused by deadlines and busy periods.
Ability to work effectively with a wide range of constituencies.
Department Preferences:
Master's Degree in Adult and Higher Education, or related field
24 months of Student Affairs experience
Experience working with first year and transfer students
Experience working in orientation and transition programs
Supervision: Student Coordinators (6) Camp Guides (40-60) Small Group Leaders (200-500)
Applicants must submit an ONLINE application at http://jobs.ou.edu for Job Requisition # 231033. Computers and personal assistance are available at the Office of Human Resources, 905 Asp, Room 205, Norman, OK 73069. Include job requisition number on all correspondence. Deadlines subject to change with or without notice. For further information on this or other University of Oklahoma job opportunities, please call (405) 325-1826 or access our website at www.hr.ou.edu.
Special Instructions: If you are selected as a final candidate for this position, you will be subject to The University of Oklahoma Norman Campus Tuberculosis Testing policy. To view the policy, visit https://hr.ou.edu/Policies-Handbooks/TB-Testing.
Diversity Statement: The University of Oklahoma is committed to achieving a diverse, equitable, and inclusive university community by recognizing each person's unique contributions, background, and perspectives. The University of Oklahoma strives to cultivate a sense of belonging and emotional support for all, recognizing that fostering an inclusive environment for all is vital in the pursuit of academic and inclusive excellence in all aspects of our institutional mission.
Equal Employment Opportunity Statement: The University of Oklahoma, in compliance with all applicable federal and state laws and regulations, does not discriminate based on race, color, national origin, sex, sexual orientation, genetic information, gender identity, gender expression, age, religion, disability, political beliefs, or status as a veteran in any of its policies, practices, or procedures. This includes, but is not limited to, admissions, employment, financial aid, housing, services in educational programs or activities, and health care services that the University operates or provides.
Hiring contingent upon a Background Check.
Special Indications: None
Job Posting: May 9, 2023
---
Requirements
Start Date: No Start Date
Education: Bachelor's Degree Required
Work Experience: 1 - 3 years
Part/Full Time: Full-Time
---
Contact / Additional Information
---