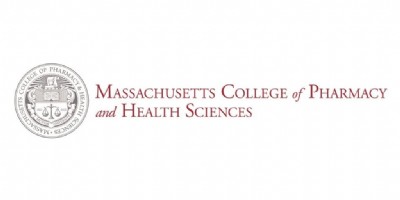 Massachusetts College of Pharmacy and Health Sciences
Worcester , MA
United States
The Graduate Assistant for Campus Life (Worcester) supports the overall functions of the Office of Campus Life including creating and implementing co-curricular programming, assisting with student organization administration, and social media management. The Graduate Assistant for Campus Life is a live-in position that assists in an on-call duty rotation, serving graduate and professional students on the Worcester campus. This is a 12-month, part-time (up to 20 hours/week), position and is renewable for a second year based on performance. Anticipated start date is May 15th, 2023, and may be flexible.
Leadership and Programming (50%)
• Creates and implements campus-wide co-curricular programming, collaborating with internal and external stakeholders as needed
• Works collaboratively to advise the student government association and assists in managing 30+ student organizations
• Assists with Orientation planning and coordination, including hiring, training, and supervision of peer mentors
• Develops engaging marketing materials including social media posts, program campaigns, and weekly newsletters
Administrative (50%)
• Assists with management of the student engagement portal including reviewing event/funding requests, updating the Office of Campus Life site, and running reports
• Attends weekly 1-1 meetings with supervisor, bi-weekly division staff meetings, and student organization meetings/programs as needed
• Assists with departmental operations, including but not limited to room reservations, catering, purchasing, and reimbursements
• Participates in programs and committees that support the Division of Student Affairs and the University
• Serves in the residence life on-call duty rotation as a primary contact for on-campus emergencies
• Contributes to sustaining and enhancing an inclusive working and learning environment
• Additional responsibilities may be assigned by the supervisor
Required:
• Currently or will be pursuing a master's degree in higher education and/or student affairs administration, education, counseling or related field concurrently while in the position
• Ability to work with various forms of technology, including social media
• Excellent verbal and written communication skills, including the ability to effectively communicate with students, faculty, staff, and external stakeholders
• Strong organizational skills, attention to detail, and ability to manage multiple priorities and meet deadlines.
• Demonstrated commitment to valuing diversity and contributing to an inclusive working and learning environment
Preferred:
• Experience in student leadership, programming, student government, orientation, residence life, community service, or related services
• Experience working with diverse populations
Physical Requirements:
• Work is mostly sedentary and majority of time is spent sitting
• Ability to move between offices and floors of buildings, some without elevator access
• Ability to work evenings and weekends as needed, including serving in an on-call duty rotation
• Ability to live on-campus in University-sponsored housing
Apply
Please attach a cover letter and a curriculum vitae/resume. Finalist candidate(s) for this position will be subject to reference checks and a pre-employment background check as a condition of employment.
MCPHS COVID-19 Policy
We care about the health and safety of our students and employees and have implemented a COVID-19 Vaccine Policy, requiring employees to be fully vaccinated and boosted. Employees who cannot receive the vaccine because of a medical or sincerely held religious belief may request an exemption.

About Us
Established in 1823, Massachusetts College of Pharmacy and Health Sciences (MCPHS) is the oldest institution of higher education in Boston, a city that is home to many of the world's top universities and healthcare institutions. We are one of the largest and most highly-ranked schools for health- and life-sciences, and our alumni and facaulty continually distinguish themselves in healthcare settings around the globe. MCPHS has more than 7000 students across campuses in Boston's Longwood Medical Area, downtown Worcester, MA and downtown Manchester, NH. Our vision is to empower our Community to create a healthier, more equitable world, which we strive to achieve through our strategic priorities of collaboration, inclusion, success, sustainability, planning, and support.
---
Requirements
Start Date: 5/15/2023 - Firm
Education: Master's Degree Preferred
Work Experience: 0 - 2 years
Part/Full Time: Part-Time
---
---