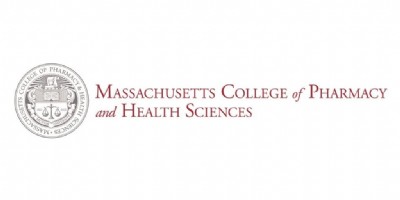 Massachusetts College of Pharmacy and Health Sciences
Boston , MA
United States
Student Affairs is pleased to offer a variety of Graduate Assistant positions in its respective units. The Graduate Assistant role is designed to provide a learning environment that fosters growth and development gives you the skills and knowledge to be successful in your careers while helping us to empower students to achieve the greatest potential in their personal and academic development. We currently have the following openings and applicants are able to apply to multiple positions if interested. While first preference will be considered, placement will be based on a candidate's experience and qualifications. Please submit a resume and cover letter describing your areas of interest. Full job descriptions for each Graduate Assistant position will be shared with candidates during the interview process.
Dates of Employment: March 2023 – May, 2023. This is a 2-month position. The Graduate Assistant position are renewable for a second year based on performance and the applicant remaining in a graduate program.
Office of Student Access and Accommodations (OSAA) – 2 opening
The Graduate Assistant for the Office of Student Access and Accommodations (OSAA) works twenty hours per week to assist the Director of OSAA with daily operations of the office. This role will provide general experience in the OSAA office, focusing on the administrative needs to keep the workflow moving. The Graduate Assistant will also receive training and experience with proctoring exams, creation of marketing materials, and with the Dean of Students office with SSN (Student Support Network).
Required:
• Currently or will be pursuing a master's degree concurrently while in the position.
• Undergraduate clinical work, rehabilitation counseling, counseling, special education, student leadership, orientation, residence life, community service, or related experiences highly desired
• Must be comfortable working with various forms of technology, including social media
• Demonstrates teamwork and leadership while working with staff and students
• Available, visible, and approachable to students within the college community
• Ability to demonstrate discretion, confidentiality, and integrity while working with student and staff
Physical Requirements:
• Standing, sitting, manual dexterity, ability to move between offices and floors of buildings.
• Ability to meet deadlines and perform well under pressure.
• Ability to be physically in attendance at designated worksite during scheduled work hours and to work some evenings and weekends.
Apply
Please attach a cover letter and a curriculum vitae/resume. Finalist candidate(s) for this position will be subject to reference checks and a pre-employment background check as a condition of employment.
MCPHS COVID-19 Policy
We care about the health and safety of our students and employees and have implemented a COVID-19 Vaccine Policy, requiring employees to be fully vaccinated and boosted. Employees who cannot receive the vaccine because of a medical or sincerely held religious belief may request an exemption.

About Us
Established in 1823, Massachusetts College of Pharmacy and Health Sciences (MCPHS) is the oldest institution of higher education in Boston, a city that is home to many of the world's top universities and healthcare institutions. We are one of the largest and most highly-ranked schools for health- and life-sciences, and our alumni and facaulty continually distinguish themselves in healthcare settings around the globe. MCPHS has more than 7000 students across campuses in Boston's Longwood Medical Area, downtown Worcester, MA and downtown Manchester, NH. Our vision is to empower our Community to create a healthier, more equitable world, which we strive to achieve through our strategic priorities of collaboration, inclusion, success, sustainability, planning, and support.

We offer competitive salaries and excellent benefits that include a substantial contribution toward the cost of medical, vision, and dental insurance, generous time off, retirement and pension plans, and flexible work arrangements to support work/life balance for our employees while advancing the MCPHS strategic plan.

MCPHS is an equal opportunity employer that celebrates a diverse community. We seek to recruit, develop and retain the most talented people from a diverse candidate pool. All qualified applicants will receive consideration for employment without regard to any characteristic protected by law
---
Requirements
Start Date: 3/27/2023 - SeeBelow
Education: Master's Degree Preferred
Work Experience: 0 - 2 years
Part/Full Time: Part-Time
---
---