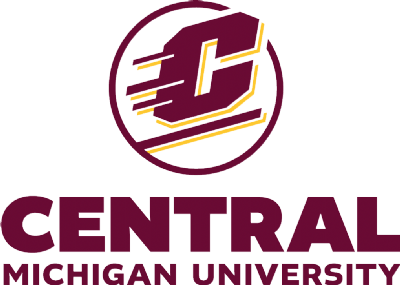 Central Michigan University
Mount Pleasant, MI
United States
Executive Office Specialist
Position Number: 33810
Type of Recruitment: External
Position Summary:
Performs specialized duties associated with student records and registration related transactions. Assists with records and registration inquires, troubleshooting records and registration related issues, and supporting records and registration related systems. Performs additional duties as assigned by the Assistant Registrar of Records and Registration.
Required Qualifications:
High school diploma or GED.
Four years of qualifying experience or a combination of education and experience that equates to four years.
Experience with Microsoft Word.
Customer service experience.
Spreadsheet and/or database experience.
Organizational skills with strong attention to detail.
Demonstrated positive interpersonal skills.
Effective verbal and written communication skills.
Ability to project a positive attitude.
Ability to manage multiple projects and meet deadlines with accurate results.
Ability to compose, proofread and edit correspondence.
Ability to perform the essential functions of the position with or without reasonable accommodation.
Preferred Qualifications:
Knowledge of specific software and/or mainframe/systems skills (i.e. Excel, Access, SAP).
Duties & Responsibilities:
Provides exceptional customer service while responding to requests for enrollment verifications, transcripts, class registration, academic calendars/deadlines, and other records and registration inquiries, in accordance with department and University policies and procedures.
Uses problem-solving skills to resolve non-routine requests pertaining to records and registration; investigate and follow-up to obtain missing or inaccurate data to ensure an efficient, accurate response.
Authorized super-user of various systems, including but not limited to, SAP, Administrative Registration, Course Search and Registration, and the National Student Clearinghouse database as directed. Assists with testing new functionality and updates as directed.
Assists internal and external customers in the navigation of various systems.
Creates conditional booking reports and collaborates with departments to identify potential registration issues and/or removing students from courses. Uses independent judgement and maintains records regarding decisions.
Registers special student populations into courses, including but not limited to, senior citizen auditors, high school dual enrollment, and accelerated graduate degree.
Adds approved registration exceptions, including but not limited to, time conflicts and 600 Level exceptions. Independently monitors workflow of all university registration exceptions for timely resolution.
Creates prior student records in current system.
Responds to questions pertaining to various registration holds.
Corresponds with students and/or instructors regarding reports of non-attendance.
Removes courses and deregisters students who have cancelled admission.
Verifies federally mandated enrollment statuses due to complete semester and unofficial withdrawals. Notifies impacted offices for financial adjustments to student accounts due to withdrawals, including Title IV funding, in a timely manner.
Notifies students of cancelled or changed courses and change registrations accordingly.
Completes grade, program, name, social security, date of birth changes in the student system. Updates statuses related to probation/suspension/dismissal and various status codes.
Prepares enrollment verifications.
Processes mass holds and statuses removal, course adds, course drops, and other mass changes related to registration.
Troubleshoots registration related issues.
Troubleshoots transcript request issues.
Verifies and changes student address, emergency contact, and FERPA authorization and withholding requests.
Creates and maintains written documentation for office procedures.
Modifies student academic records at request of Assistant Registrar or leadership.
Performs other duties as assigned.
Supervision Exercised:
None.
Employee Group: Office Professional
Staff Pay Level: 6
Pay Range: $16.00 - $23.87 per hour.
Division: Student Recruitment & Retention
Department: Registrar's Office
Position Status: Regular
Position End Date:
Employment Status: Full Time
FTE: 1.00
Position Type: 12 month
Weekly Work Schedule: Mon-Fri, 8:00 a.m. - 5:00 p.m. / weekends and evenings as needed
Location: Mount Pleasant, MI
Posting Ends:
Open Until Filled: Yes
About the Department:
About CMU:
Central Michigan University has a more than 125-year legacy of preparing students to become leaders and changemakers in their communities and in their personal and professional lives.
We serve nearly 15,500 students on our Mount Pleasant campus, in satellite locations around the state and throughout the country, and through flexible online programs. Many of our approximately 300 undergraduate, master's, specialist and doctoral programs in the arts, media, business, education, human services, health professions, liberal arts, social sciences, medicine, science and engineering are nationally ranked for excellence.
CMU leads the nation in leadership development programming through our Sarah R. Opperman Leadership Institute, and we are proud to be among only 5% of U.S. universities in the top two Carnegie research classifications. Our faculty work with graduate and undergraduate students in areas such as Great Lakes research, medical innovation, engineering technology and more.
Central is home to 17 men's and women's Division 1 sports including football, basketball, gymnastics, baseball, wrestling and more. Our student-athletes achieve great success in competition and in the classroom, capturing Mid-American Conference championships and maintaining an average cumulative GPA of 3.17.
CMU is located in Mount Pleasant, a community that blends the best of small-town living with big-city amenities. It's part of the culturally varied and vibrant Great Lakes Bay Region that also includes Saginaw, Bay City, Midland and the state's largest Native American community, centered on the Saginaw Chippewa Isabella Reservation in Mount Pleasant.
Area residents enjoy the mix of outdoor activities, cultural events, shopping and dining options, and family attractions. Other major Michigan destinations and attractions — Lansing, Grand Rapids, Detroit, Traverse City, wineries, beaches, golf and ski resorts, and many more — are within easy reach of the city's central location in Michigan's Lower Peninsula.
CMU employees enjoy access to a nationally recognized wellness program along with health care and benefits that exceed regional, state and national norms.
CMU Leadership Standards:
Central Michigan University is a place where we value students and work for their success, where we act as family, and where employees are engaged, appreciated and have extraordinary opportunities to make a difference.
We intentionally maintain and strengthen the hallmark CMU culture that sets us apart from our peers by expecting CMU leaders and employees to model the following Leadership Standards and develop them within their teams.
Please review the https://www.cmich.edu/office_president/Documents/leadershipstandards_poster.pdf before applying for this position.
Message to Applicants:
Central Michigan University is dedicated to fostering a broadly diverse and inclusive campus that respects all social identities, experiences, and perspectives. In an effort to further this initiative, we are especially interested in candidates who will advance and promote an inclusive and supportive environment for every member of our university community.
You must submit an on-line application in order to be considered as an applicant for this position.
Cover letters may be addressed to the Hiring Committee.
Applicants are strongly encouraged to submit recommendation letters.
To apply, visit https://apptrkr.com/4002363
CMU, an AA/EO institution, strongly and actively strives to increase diversity and provide equal opportunity within its community. CMU does not discriminate against persons based on age, color, disability, ethnicity, familial status, gender, gender expression, gender identity, genetic information, height, marital status, national origin, political persuasion, pregnancy, childbirth or related medical conditions, race, religion, sex, sex-based stereotypes, sexual orientation, transgender status, veteran status, or weight (see https://www.cmich.edu/offices-departments/OCRIE).
If you wish to see "EEO is the Law" posters, please https://www.cmich.edu/docs/default-source/president's-division/ocrie/eeo-is-the-law-poster.pdf?sfvrsn=8ae1a123_10.
CMU does not discriminate on the basis of sex in the education program or activity that it operates, including admission and employment, and is required by Title IX of the Education Amendments of 1972 not to discriminate in such a matter.
Inquiries about the application of Title IX can be made to CMU's Title IX Coordinator, the US Department of Education's Assistant Secretary, or both.
CMU's Title IX Coordinator can be reached at:
Phone: 989-774-3253
Office: 103 E. Preston St.
Bovee University Center, suite 306
Mount Pleasant, MI 48858
Email: titleix@cmich.edu
Copyright ©2022 Jobelephant.com Inc. All rights reserved.
https://www.jobelephant.com/
---
Requirements
Start Date: No Start Date
Education: High School or Equivalent
Work Experience: 4 - 6 years
Part/Full Time: Full-Time
---
---