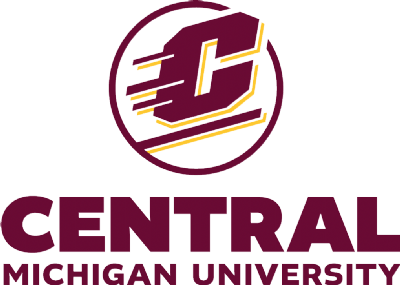 Central Michigan University
Mount Pleasant, MI
United States
ASSISTANT DIRECTOR/ADMISSIONS
Position Number: 77710
Type of Recruitment: External
Position Summary:
Responsible for the promotion and marketing of Central Michigan University within the continental United States in a defined travel territory. Travel includes attending college fairs, professional conferences, community-partnership events and alumni activities. This position acts as a liaison between the University and high school and community college officials; provides academic, career and admissions advice to prospective students; represents the University at numerous public speaking engagements; assists in the daily operation of the Office of Undergraduate Admissions. Represents international, graduate and global admissions as needed. Reviews undergraduate admission applications and responds to requests for information. Plans, organizes and implements receptions for prospective students and their guests. Works with alumni to promote Central Michigan University. Participates in recruitment campaigns via email, social media platforms and media outlets e.g. newspaper, magazine, radio and television.
Required Qualifications:
Bachelor's degree.
One-year experience, preferably in marketing, sales, public relations, education, higher education, or student-related professions.
Ability to travel and work evenings and weekends.
Working knowledge of computer applications and industry-related systems.
Willingness and ability to travel independently.
Demonstrated positive interpersonal skills.
Ability to work well with the public, communicate effectively and project a positive image.
Demonstrated ability to work collaboratively and the desire to work as part of a team.
Strong oral and written communication skills.
Experience working with individuals from a variety of backgrounds including low socio-economic, multicultural, and non-traditional students.
Ability to perform the essential functions of the position.
Preferred Qualifications:
Experience dealing with the public and presenting information in large venues or forums.
Demonstrated experience sharing University policies, procedures and regulations.
Demonstrated ability to resolve conflict peacefully.
Experience in maintaining data, report writing and the evaluation of high school or college transcripts.
Duties & Responsibilities:
Responsible for meeting enrollment goals for a defined travel territory.
Plans for and/or represents Central Michigan University during statewide and national recruiting events.
Coordinates campus recruitment programs designed to assist prospective freshmen and transfer students.
Plans and/or arranges onsite visits to high school and community colleges; provides campus tours; hosts high schools and community college visitors; hosts individual appointments and conducts onsite admissions programs.
Assists the colleges with admissions presentations and tours of campus.
Reviews applications and determines the status of admissions i.e. acceptance or denial.
Provides information concerning academic programs, career options, housing, financial aid and transfer credit evaluation.
Serves as a representative of and ad hoc recruiter for graduate, international and global/online admissions including professional appearance with business attire.
Supervises volunteers, student employees, office interns and graduate assistants.
Travels by train, plan and/or automobile occasionally for extended periods of time and may include evening and/or weekends.
Performs other duties as assigned.
Supervision Exercised:
None.
Employee Group: Professional & Administrative -Salary
Staff Pay Level:
Pay Range: $42,000 - $54,000
Division: Student Recruitment & Retention
Department: Undergraduate Recruitment-Admissions
Position Status: Regular
Position End Date:
Employment Status: Full Time
FTE: 1.0
Position Type: 12 month
Weekly Work Schedule: Monday - Friday; 8:00 am - 5:00 pm; evenings and weekends as required
Location: Chicago, IL
Posting Ends:
Open Until Filled: Yes
About the Department:
About CMU:
Central Michigan University has a more than 125-year legacy of preparing students to become leaders and changemakers in their communities and in their personal and professional lives.
We serve nearly 15,500 students on our Mount Pleasant campus, in satellite locations around the state and throughout the country, and through flexible online programs. Many of our approximately 300 undergraduate, master's, specialist and doctoral programs in the arts, media, business, education, human services, health professions, liberal arts, social sciences, medicine, science and engineering are nationally ranked for excellence.
CMU leads the nation in leadership development programming through our Sarah R. Opperman Leadership Institute, and we are proud to be among only 5% of U.S. universities in the top two Carnegie research classifications. Our faculty work with graduate and undergraduate students in areas such as Great Lakes research, medical innovation, engineering technology and more.
Central is home to 17 men's and women's Division 1 sports including football, basketball, gymnastics, baseball, wrestling and more. Our student-athletes achieve great success in competition and in the classroom, capturing Mid-American Conference championships and maintaining an average cumulative GPA of 3.17.
CMU is located in Mount Pleasant, a community that blends the best of small-town living with big-city amenities. It's part of the culturally varied and vibrant Great Lakes Bay Region that also includes Saginaw, Bay City, Midland and the state's largest Native American community, centered on the Saginaw Chippewa Isabella Reservation in Mount Pleasant.
Area residents enjoy the mix of outdoor activities, cultural events, shopping and dining options, and family attractions. Other major Michigan destinations and attractions — Lansing, Grand Rapids, Detroit, Traverse City, wineries, beaches, golf and ski resorts, and many more — are within easy reach of the city's central location in Michigan's Lower Peninsula.
CMU employees enjoy access to a nationally recognized wellness program along with health care and benefits that exceed regional, state and national norms.
CMU Leadership Standards:
Central Michigan University is a place where we value students and work for their success, where we act as family, and where employees are engaged, appreciated and have extraordinary opportunities to make a difference.
We intentionally maintain and strengthen the hallmark CMU culture that sets us apart from our peers by expecting CMU leaders and employees to model the following Leadership Standards and develop them within their teams.
Please review the https://www.cmich.edu/office_president/Documents/leadershipstandards_poster.pdf before applying for this position.
Message to Applicants:
Central Michigan University is dedicated to fostering a broadly diverse and inclusive campus that respects all social identities, experiences, and perspectives. In an effort to further this initiative, we are especially interested in candidates who will advance and promote an inclusive and supportive environment for every member of our university community.
You must submit an on-line application in order to be considered as an applicant for this position.
Cover letters may be addressed to the Hiring Committee.
Applicants are strongly encouraged to submit recommendation letters.
Position will remain open until filled. The university reserves the right to close the recruitment process once a sufficient applicant pool has been identified. For best consideration, please submit application materials before Sunday, October 16, 2022.
To apply, visit
Copyright ©2022 Jobelephant.com Inc. All rights reserved.
https://www.jobelephant.com/
jeid-acacb4d5a881004993e2942f658383b0
---
Requirements
Start Date: No Start Date
Education: Bachelor's Degree Required
Work Experience: 1 - 3 years
Part/Full Time: Full-Time
---
---