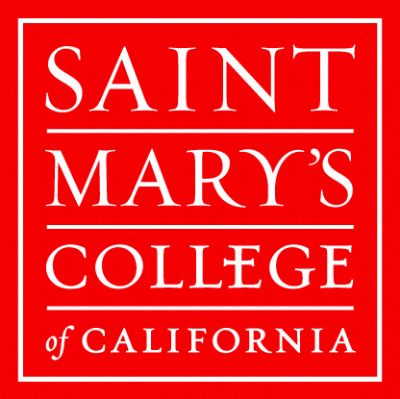 Saint Mary's College of California
Moraga, CA
United States
Autumn 2022 Adjunct Faculty LDSH 200-01
Location: Moraga, CA
Open Date: Aug 13, 2022
Deadline:
Description:
Assistant/Associate Adjunct Faculty for the Master of Arts in Leadership program: LDSH 200-01.
Founded in 1863, Saint Mary's is a residential campus nestled 20 miles east of San Francisco in the picturesque Moraga Valley. Based in the Catholic, Lasallian and Liberal Arts traditions, Saint Mary's currently enrolls more than 4,000 students from diverse backgrounds in undergraduate and graduate programs. The De La Salle Christian Brothers, the largest teaching order of the Roman Catholic Church, guide the spiritual and academic character of the College.
As a comprehensive and independent institution, Saint Mary's offers undergraduate and graduate programs integrating liberal and professional education. Saint Mary's reputation for excellence, innovation, and responsiveness in education stems from its vibrant heritage as a Catholic, Lasallian and Liberal Arts institution. An outstanding, committed faculty and staff that value shared inquiry, integrative learning, and student interaction bring these traditions to life in the 21st century. The College is committed to the educational benefits of diversity.
Qualifications:
LDSH 200-01 - Values in Action
Dates/Times:
Opening In-person: October 30, 2022 (9 am to 5 pm)
Online asynchronous: September 26, 2022 to October 28, 2022
Closing In-person: December 10-11, 2023 (9 am to 5 pm)
Workload:
2 quarter units (this course is co-taught)
Course Description:
What has constituted leadership in our parents' generation, and the associated values and skills necessary to be successful as a leader, has changed dramatically in our lifetime. Globalization, multiculturalism, technology, and the ever-turbulent nature of organizational life require new kinds of knowledge and skills on the part of managers and leaders. What is your vision for making a contribution to this world, and what unique gifts do you bring? What combination of values represents your vision of leadership? This course seeks to provide language and experience to help us begin to explore both the inner and outer dimensions of leadership, through reading, writing, coaching, and experiential exercises. What role do our values, or soul, play in mediating between our inner and outer lives? We invite you to bring your whole self, shadow and light, into this exploration, where we explicitly hope to develop practical action in leadership suitable to the 21st century. Many of the concepts and practices introduced will be further developed in subsequent courses in the program.
Requirements:
Applicants must reside in California
Experience teaching online/hybrid courses
Experience working with learning communities
Certification in Hall-Tonna Values System
Inner work facilitation through values
Familiarity with constructive development theory
To apply, visit https://apptrkr.com/3341092
Copyright ©2022 Jobelephant.com Inc. All rights reserved.
https://www.jobelephant.com/
jeid-3b1b4c991d759c429898f714ca093456
---
Requirements
Start Date: No Start Date
Education: Varied (See Description)
Work Experience: 1 - 3 years
Part/Full Time: Part-Time
---
---