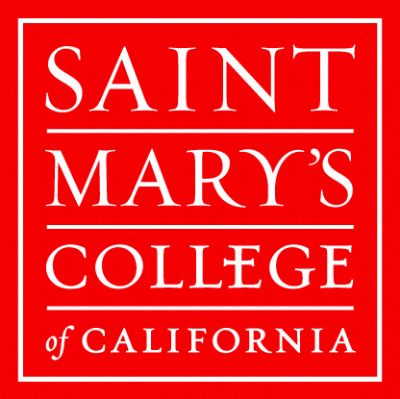 Saint Mary's College of California
Moraga, CA
United States
Autumn 2022 Adjunct Faculty LDSH 201-01
Location: Moraga, CA
Open Date: Aug 13, 2022
Deadline:
Description:
Assistant/Associate Adjunct Faculty in the Master of Arts in Leadership program: LDSH 201-01.
Founded in 1863, Saint Mary's is a residential campus nestled 20 miles east of San Francisco in the picturesque Moraga Valley. Based in the Catholic, Lasallian and Liberal Arts traditions, Saint Mary's currently enrolls more than 4,000 students from diverse backgrounds in undergraduate and graduate programs. The De La Salle Christian Brothers, the largest teaching order of the Roman Catholic Church, guide the spiritual and academic character of the College.
As a comprehensive and independent institution, Saint Mary's offers undergraduate and graduate programs integrating liberal and professional education. Saint Mary's reputation for excellence, innovation, and responsiveness in education stems from its vibrant heritage as a Catholic, Lasallian and Liberal Arts institution. An outstanding, committed faculty and staff that value shared inquiry, integrative learning, and student interaction bring these traditions to life in the 21st century. The College is committed to the educational benefits of diversity.
Qualifications:
LDSH 201-01 - Practice of Building a Learning Community
Dates/Times:
Orientation: September 24, 2022 (9 am to 5 pm)
Opening In-person: September 25, 2022 (9 am to 5 pm)
Online asynchronous: September 26, 2022 to October 28, 2022
Closing In-person: October 29, 2022 (9 am to 5 pm)
Workload:
Workload is 4.0 units.
Faculty for this course will serve as Cohort Liaison, meeting with the cohort for 2 hours at the end of each course (December 11, 2022, March 19, 2023, June 18, 2023, August 19, 2023, September 17, 2023, December 17, 2023, and Closing residential retreat March 21-24, 2024. Cohort Liaison work is paid as special compensation.
Course Description:
This course is an introduction and orientation to the MA in Leadership Program and establishes the foundation for success in the program in four distinct and interrelated ways. One, the course acquaints the student to key values, principles, concepts, practices and methods of the program. Two, it helps to facilitate the transition into graduate level study, as well as into learning in an adult serving blended in-person and online program. Three, the course enables students to develop important skills that enable effective engagement in the coursework, with learners in the cohort, and in learning and practicing leadership within and outside of the program. And four, the course begins the journey in which a collection of individual learners who enter the program with unique backgrounds, needs, and aspirations, and eventually develops into a community of learners.
Your participation in this learning community journey provides you with the experiential ground for learning leadership as a relational and social process, which is seen by many as necessary for practicing leadership in an interdependent world. This leadership learning journey also provides you with practical knowledge in building learning communities in contexts in your work and life.
Faculty Requirements:
Applicants must reside in California
Experience teaching online/hybrid courses
Experience working with learning communities
Understanding of adult development and adult learning theories
Knowledge of Transformative learning theory
Knowledge of group development and dynamics
Group facilitation skills
Facility with Non-violent communication
Facility with equity, inclusion and belonging frameworks and practices
Familiarity with MA in Leadership program is essential for Cohort Liaison work.
To apply, visit https://apptrkr.com/3341086
Copyright ©2022 Jobelephant.com Inc. All rights reserved.
https://www.jobelephant.com/
jeid-9ab7ae33956cb74ab858b2bc1d3f2b25
---
Requirements
Start Date: No Start Date
Education: Varied (See Description)
Work Experience: 1 - 3 years
Part/Full Time: Part-Time
---
---