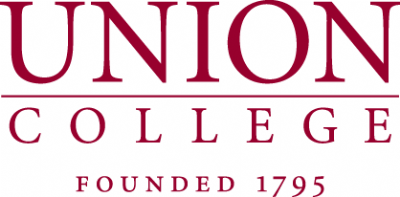 Union College
Schenectady, NY
United States
The Assistant Director reports to the Executive Director of the Becker Career Center and supports the Becker Career Center's mission to promote, manage and grow the employer relations program for undergraduate students including increasing the quantity, quality and variety of job and internship opportunities, and engaging employers/alumni/parents to provide programs and services to help students compete effectively for opportunities of interest.
Qualifications:
Bachelor's degree required.
1-3 years of employment experience preferred.
Highly developed written communication, organization, attention to detail, and office computer skills, including knowledge of database systems.
Requires excellent interpersonal and team development skills, including the presence and poise needed to interact and develop rapport with varied constituencies of diverse backgrounds (faculty, staff, students, alumni, parents, and employers).
Effective public speaking and presentation skills with ability to positively influence on- and off-campus groups.
Familiarity with the internship and employment recruitment process, desirable.
Ability to travel and work weekends and evenings as required. 10-15% travel.
Responsibilities:
Support the Senior Associate Director of Employer Relations.
Conduct outreach to employers/alumni/parents to develop relationships that increase the quantity, quality and variety of internships/jobs, networking, and other opportunities for students.
Engage employers/alumni/parents to educate a diverse population of students on how to develop and achieve their career goals.
Support the development and implementation of in-person and/or virtual career, internship and graduate school fairs.
Develop and present workshops and programs, and provide individual instruction on the fundamentals of job or internship search strategies.
Facilitate meetings between constituents (e.g. faculty, alumni, employers, parents, community partners) in order to educate constituents and provide services consistent with their expectations.
Lead and manage the communication and logistical details of employer, alumni, networking, consortium events, and site visits.
Coordinate details to post opportunities in recruitment database for students to view and apply.
Participate in campus community outreach efforts, actively partnering with campus. clubs/organizations, specific student cohorts, and academic/administrative offices in marketing and disseminating information about opportunities for students.
Collaborate with Becker staff in developing metrics and reporting outcomes assessing the effectiveness of employer relations' programs.
Represent Union College and the Becker Career Center at events and selected conferences, and participate in relevant professional development opportunities.
Performs other tasks as required to ensure the effectiveness of the position.
---
Requirements
Start Date: No Start Date
Education: Bachelor's Degree Required
Work Experience: 1 - 3 years
Part/Full Time: Full-Time
---
---