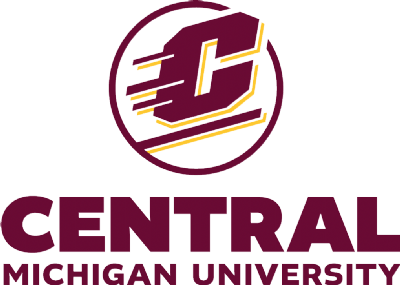 Central Michigan University
Detroit, MI
United States
This position is located in Detroit, Michigan and serves 500 students within the five partner middle and high schools in the Detroit Public Schools and Charter Schools. The College Coach coordinates and delivers academic support services to middle school participants in the Educational Talent Search Program and high school participants as needed. This job requires a level of independence to respond to requests from the director, associate director, university personnel, high/middle school administrators, community partners, students and parents within defined grant regulations, guidelines and procedures.

Bachelor's degree in social work, education, counseling or related field from an accredited institution.
Experience with recruitment, facilitation, case documentation and program planning.
Demonstrated sensitivity to the needs of underrepresented populations.
Ability to design college preparation workshops and individualized programs to ensure student success.
Knowledge of post-secondary institutions, admissions, scholarship and financial aid process for low-income and underrepresented youth.
Must be willing to live in a residence hall on the campus of CMU during summer program and participate in overnight college trips.
Must be self-directed and a self-starter, able to work independently.
Must be available to travel to campus for training, meetings and events.
Strong familiarity and ability to use social media outlets and video technology.
Ability to disseminate college information to large groups.
Demonstrated ability to manage confidential information.
Working and demonstrated knowledge of Microsoft Office including Publisher, PowerPoint, Excel and Access.
Must maintain a valid Michigan driver's license and proof of current automobile insurance coverage.
Must be flexible to work evenings, weekends and travel as required.
Ability to perform the essential functions of the position with or without reasonable accommodation.
"CMU, an AA/EO institution, strongly and actively strives to increase diversity and provide equal opportunity within its community. CMU does not discriminate against persons based on age, color, disability, ethnicity, familial status, gender, gender expression, gender identity, genetic information, height, marital status, national origin, political persuasion, pregnancy, childbirth or related medical conditions, race, religion, sex, sex-based stereotypes, sexual orientation, transgender status, veteran status, or weight (see http://www.cmich.edu/ocrie)."


Apply Here: https://www.click2apply.net/MaLBYOHodLoRHxzswRO4

PI160643427
---
Requirements
Start Date: No Start Date
Education: Bachelor's Degree Required
Work Experience: 2 - 4 years
Part/Full Time: Full-Time
---
Contact / Additional Information
Apply Here: https://www.click2apply.net/MaLBYOHodLoRHxzswRO4
---