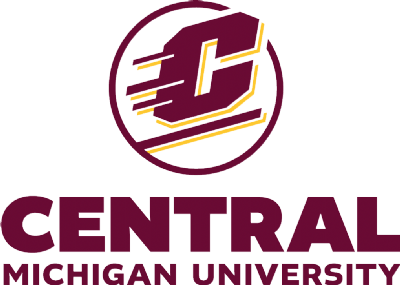 Central Michigan University
Mt Pleasant, MI
United States
The coordinator will be responsible for the day to day operations and management of grants under Principal Investigator Dr. Pandey. This individual assists in the planning, development, implementation and administration of the community projects and their implementation. Maintaining and developing tools and surveys as required. This includes collecting and analyzing data regarding development needs, scheduling and evaluating educational sessions, and tracking participation. They will also coordinate the collaborating faculty and staff meetings and facilitate the needs of the participating collaborators. The coordinator is the primary contact for the college's community programs with Dr. Pandey, education programs and for maintaining and facilitating recruitment of community participants. The coordinator will collaborate with participating medical facilities and community organizations and participating populations e.g. older adults to offer programs to improve health. Coordination of the exercise program location sites, materials, recruitment of participants, students; hire, train, and manage and communicate and coordinate other stake holders to develop and support the programs/grants. This includes collecting and helping in data analysis for development needs, scheduling and evaluating educational sessions, and tracking participation. Any other related duties as assigned.


Bachelor's Degree in business, education, HR, or related field (or equivalent combination of education and experience)
Demonstrated ability to manage complex tasks effectively, including exceptional attention to detail, organization, timeliness and follow through.
Demonstrated ability to solve problems.
Strong project management skills.
Demonstrated ability to communicate effectively with various constituencies.
Demonstrated positive interpersonal, written and oral communication skills.
Demonstrated ability to maintain confidentiality and project a positive image.
Working knowledge of computer applications.
Ability to perform the essential functions and requirements of the job.
"CMU, an AA/EO institution, strongly and actively strives to increase diversity and provide equal opportunity within its community. CMU does not discriminate against persons based on age, color, disability, ethnicity, familial status, gender, gender expression, gender identity, genetic information, height, marital status, national origin, political persuasion, pregnancy, childbirth or related medical conditions, race, religion, sex, sex-based stereotypes, sexual orientation, transgender status, veteran status, or weight (see http://www.cmich.edu/ocrie)."


Apply Here: https://www.click2apply.net/W7X2X5C6B47ETPbH7WAb

PI160639664
---
Requirements
Start Date: No Start Date
Education: Bachelor's Degree Required
Work Experience: 3 - 5 years
Part/Full Time: Full-Time
---
Contact / Additional Information
Apply Here: https://www.click2apply.net/W7X2X5C6B47ETPbH7WAb
---