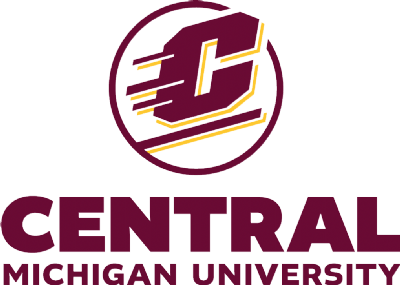 Central Michigan University
Mt Pleasant, MI
United States
The Coordinator of Graduate Recruitment is responsible for coordinating varied and complex projects, many of a confidential nature, which include collecting, analyzing, and interpreting research data related to graduate enrollment management, working with department chairs and graduate program directors on promotional strategies and communications, and providing recommendations towards the creation and support of the Graduate Strategic Enrollment Management Plan. This position focuses primarily on recruiting for Master of Science in Administration (MSA) degree programs and related graduate certificates. This position works closely with faculty and staff within the MSA unit and other academic units and service providers within the University to assist with developing targeted recruiting and communication strategies to support graduate admission and enrollment. This position especially works with leadership in Admissions, Graduate Recruiting, and connected academic and service units throughout CMU to enhance strategic enrollment in terms of quality and quantity. This position conducts comparative research, designs and conducts internal data projects and reports related to MSA degree and graduate certificate programs, and prepares assessments of recently developed and prospective partner programs supporting CMU's strategic graduate recruiting process. In addition, this position will assist the Manager of Graduate Recruitment with the development and execution of the graduate SEM plan, which includes assisting with and/or developing and distributing promotional messages and materials. This position assists with the daily operations of Graduate Recruitment and interacts regularly with prospective graduate students and their supporters in person, by email, or by phone. This position requires frequent travel by car, public transportation, or air.


Bachelor's degree.
One year of professional experience, preferably in higher education or related field.
Demonstrated experience working with data, databases, spreadsheets, and/or data reports.
Demonstrated organizational and/or project management skills, with effective attention to detail.
Willingness and ability to travel frequently and to work evenings and weekends when needed.
Ability to independently manage multiple projects and complete assignments on time.
Ability to work with information systems and financial records.
Ability to accurately perform work assignments, construct documents, and generate reports.
Ability to effectively communicate and interact with current and potential graduate students.
Ability to maintain confidentiality of sensitive issues as needed.
Ability to perform the essential functions and requirements of the job.
"CMU, an AA/EO institution, strongly and actively strives to increase diversity and provide equal opportunity within its community. CMU does not discriminate against persons based on age, color, disability, ethnicity, familial status, gender, gender expression, gender identity, genetic information, height, marital status, national origin, political persuasion, pregnancy, childbirth or related medical conditions, race, religion, sex, sex-based stereotypes, sexual orientation, transgender status, veteran status, or weight (see http://www.cmich.edu/ocrie)."


Apply Here: https://www.click2apply.net/xWmDnecQROVWFGzHG1dE

PI146940662
---
Requirements
Start Date: No Start Date
Education: Bachelor's Degree Required
Work Experience: 1 - 3 years
Part/Full Time: Full-Time
---
Contact / Additional Information
Apply Here: https://www.click2apply.net/xWmDnecQROVWFGzHG1dE
---