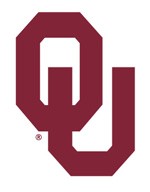 University of Oklahoma
Norman, OK
United States
About the University of Oklahoma:
Created by the Oklahoma Territorial Legislature in 1890, the University of Oklahoma (OU) is a doctoral degree-granting research university serving the educational, cultural, economic, and health-care needs of the state, region, and nation. OU consists of three campus locations in Oklahoma as well as several centers abroad. The University of Oklahoma Health Sciences Center is one of the most comprehensive academic health centers in the nation, with programs in Oklahoma City, Tulsa, and Lawton; six professional Colleges and the Graduate College; research centers of excellence such as the Stephenson Cancer Center, Harold Hamm Diabetes Center, and Dean McGee Eye Institute; and the state's largest clinical group practice OU Physicians with over 1,200 credentialed providers. OU enrolls almost 32,000 students, has more than 2,800 full-time faculty members, and has 21 colleges offering 172 majors at the baccalaureate level, 156 majors at the master's level, 81 doctoral-level majors, and 54 graduate certificates.
The OU campus community is committed to maintaining an environment where individuals work collaboratively with mutual respect and assure the highest standards of ethical conduct and integrity. The Division of Student Affairs strives to enhance students' academic success by developing student skills, cultivating diverse, campus life experiences, and enriching the university community through programs and services.
HSC Student Affairs Director - Job Number: 211902
Organization: HSC Student Affairs
Job Location: Oklahoma-Oklahoma City-Health Sciences Center
Schedule: Full-time
Work Schedule: Monday - Friday
Salary Range: DOE
Benefits Provided: Yes
Required Attachments: Resume
Job Description
POSITION INFORMATION: As one of a few comprehensive academic health centers in the United States, the University of Oklahoma Health Sciences Center educates more than four thousand students and residents to strengthen the State's healthcare workforce. Dedicated to the authentic development of students, the Director of Health Sciences Center (HSC) Student Affairs is a cornerstone to ensuring an inclusive, empowering, and diverse campus culture for undergraduate, graduate, and professional students pursing a health professions degree.
The Director supports and provides leadership to HSC Student Affairs events, programs, and services across ten core areas: Campus Life, Student Organizations, Multicultural Student Services, Recruitment Services, Recreational Services, Student Counseling Services, Professional Services, Student Health Services, HSC Student Union, and University Village Apartments. Working alongside college, campus, and university partners, the Director develops long-term goals, objectives, and strategies for centralized recruitment, student experiences, and campus advancement. The Director will create student policy and processes as well as developing the needed resources associated with strategic initiatives. As the centralized student affairs office, the HSC Student Affairs Director serves a critical role in crisis management response, internal and external campus communications, and supporting all seven HSC colleges.
ESSENTIAL DUTIES:
Leader and Supporter. Supervises and evaluates HSC Student Affairs professional team members. Oversees all student events and services. Supports departmental assessment programs, website content development, and strategic branding of services and programs. Serves on the HSC Behavioral Intervention Team and HSC Emergency Operations Committee. Manages the education and assesses the needs for HSC Campus Events Response Team.
Liaison. Develops and maintains positive working relationships with each of the seven colleges on the HSC campus. Maintains continuous contact with OU Norman and OU-Tulsa campuses to ensure the resources, programs, opportunities, and scholarships are extended to HSC program students. Activities may include academic convocations, orientations, onboarding, campus speakers, scholarships, selections committees, etc.
Relationship Builder. Oversees recruitment focused staff to effectively recruit and engage prospective HSC program students. Works closely with HSC colleges on centralized recruitment efforts and efficiencies, Norman campus' Oklahoma Recruitment and Admissions team to increase the HSC visibility with OU Norman students. Identifies new opportunities in the State, regional area, and community for recruiting undergraduate students.
Activity & Resource Planner. Develops and implements interdisciplinary, campus-wide student activities and programs. Serves as a resource for colleges and student organizations with their activities and programs. Advises HSC Student Government Association to foster and improve campus life for all HSC program students.
Community Developer. Promotes and encourages the development of a sense of community among students through diverse and inclusive campus wide programming. Collaborates with Gender & Equality Center, OU-Tulsa Student Affairs team members, HSC Office of Diversity, Equity, and Inclusion, and Information Technology to improve and enhance the HSC student experience.
Financial Strategist. Develops budget and financial oversight for all HSC Student Affairs and HSC Student Government Association accounts.
Resourceful. Serves as a resource for student organizations and departments regarding University policies, procedures, and resources. Provides oversight of the Registered Student Organization registration process on an annual basis. Oversees the implementation and maintenance of various student services.
Collaborator. Works with HSC Police Department, OU Legal Counsel, OU Advancement, HSC Provost Office, and other related offices on student focused initiatives.
Proposal Development. Develops proposals for external funding in support of student services initiatives.
As Needed. Performs various duties as needed to successfully fulfill the function of the position.
Job Requirements
Education: Bachelor's Degree in Education, Human Relations, Counseling, Public Administration, Communications, or related field
Experience: 60 months experience within higher education, staff management, recruitment, student support services, or student organization advising
Preferred: Master's Degree
Skills:
Excellent management skills
Advanced knowledge of student services administration principles and practices
Ability to develop and manage a budget
Ability to identify problems, research solutions, and provide information
Ability to work with diverse academic, cultural, and ethnic backgrounds
Ability to develop, recommend, implement, and monitor policies, procedures, and work flow
Ability to utilize computer technology for communication, data gathering, and reporting activities
Ability to give full attention to what is being said, understand points being made, and ask questions
Ability to establish and maintain business relationships
Excellent verbal and written communication skills
Hiring contingent upon a Background Check.
Job Posting: Jun 8, 2021
Applicants must submit an ONLINE application at http://jobs.ou.edu for Job Requisition # 211902. Computers and personal assistance are available at the Office of Human Resources, 905 Asp, Room 205, Norman, OK 73069. Include job requisition number on all correspondence. Deadlines subject to change with or without notice. For further information on this or other University of Oklahoma job opportunities, please call (405) 325-1826 or access our website at www.hr.ou.edu.
The University of Oklahoma is an Equal Opportunity Employer. Protected veterans and individuals with disabilities are encouraged to apply.
---
Requirements
Start Date: No Start Date
Education: Master's Degree Preferred
Work Experience: 5 - 7 years
Part/Full Time: Full-Time
---
Contact / Additional Information
---