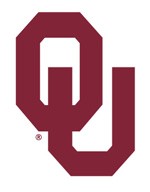 University of Oklahoma
Norman, OK
United States
About the University of Oklahoma
Created by the Oklahoma Territorial Legislature in 1890, the University of Oklahoma (OU) is a doctoral degree-granting research university serving the educational, cultural, economic, and health-care needs of the state, region, and nation. OU consists of three campus locations in Oklahoma as well as several centers abroad. The Norman campus serves as home to all of the university's academic programs except health-related fields. OU enrolls almost 32,000 students, has more than 2,800 full-time faculty members, and has 21 colleges offering 172 majors at the baccalaureate level, 156 majors at the master's level, 81 doctoral-level majors and 54 graduate certificates.
The OU campus community is committed to maintaining an environment where individuals work collaboratively with mutual respect and assure the highest standards of ethical conduct and integrity. The Division of Student Affairs strives to enhance students' academic success by developing student skills, cultivating diverse, campus life experiences and enriching the university community through programs and services.
Assistant Director, Marketing and Design Coordinator - Job Number: 210992
Organization: Career Services
Job Location: Oklahoma-Norman
Schedule: Full-time
Work Schedule: 8am - 5pm M-F
Salary Range: $17.31 - $19.23, based on experience
Benefits Provided: Yes
Required Attachments: Resume, Cover Letter
Job Description
OU Career Services is looking for a Marketing and Design professional to forward its mission, brand, and culture through an innovative marketing and design strategy. The Marketing and Design Coordinator is responsible for the design, preparation, and rollout of marketing materials, website assets, and other related collateral items for existing and new programs.
Essential Duties
Design and layout projects, working from concept to completion; update and reimagine projects that have been created previously.
Write and edit all brochures, newsletters, guides/catalogs, mass emails and other publications using design software and other electronic equipment.
Design, create and deliver all messaging through Career Services' social media platforms.
Work with Director to manage Marketing/PR budget.
Manage and update the Career Services website through the University content management system
Attend and photograph all Career Services events.
Research and stay informed of industry trends and look for areas for growth and new opportunities.
Perform other related duties as assigned.
Job Requirements
Required Education: Bachelor's Degree or equivalent combination of education/job-related experience, AND:
6 - 12 months of design and marketing experience.
Skills:
Must be proficient in Adobe Creative Suite (specifically InDesign, Photoshop, and Illustrator)
Keen attention to detail and strong organizational skills required
Ability to work independently and as a collaborative team member
Excellent oral and written communication skills
Professional writing, public relations or copy-editing
Advertised Physical Requirements:
Ability to communicate, including expressing oneself or exchanging information with others. Ability to see including color, depth perception and clarity with or without corrective eyewear. Ability to engage in repetitive motions including movements of the hands, wrists or fingers. Ability to sit or stand for short or extended time periods. Ability to walk for short or extended time periods.
Departmental Preferences:
Higher education experience
Photography and/or videography experience
Supervision: Supervises one Student Employee.
Special Instructions: If you are selected as a final candidate for this position, you will be subject to The University of Oklahoma Norman Campus Tuberculosis Testing policy. To view the policy, visit https://hr.ou.edu/Policies-Handbooks/TB-Testing.
Hiring contingent upon a Background Check
Applicants must submit an ONLINE application at http://jobs.ou.edu for Job Requisition # 210992. Computers and personal assistance are available at the Office of Human Resources, 905 Asp, Room 205, Norman, OK 73069. Include job requisition number on all correspondence. Deadlines subject to change with or without notice. For further information on this or other University of Oklahoma job opportunities, please call (405) 325-1826 or access our website at www.hr.ou.edu.
The University of Oklahoma is an Equal Opportunity Employer. Protected veterans and individuals with disabilities are encouraged to apply.
---
Requirements
Start Date: No Start Date
Education: Bachelor's Degree Required
Work Experience: 0 - 2 years
Part/Full Time: Full-Time
---
Contact / Additional Information
---