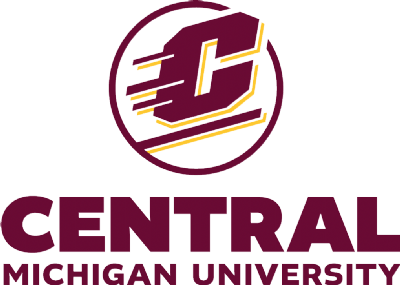 Central Michigan University
Mt Pleasant, MI
United States
Position Summary
The director of communications plays a key role in Central Michigan University's communications goals and is responsible for developing, planning and executing a wide range of strategic communications to target audiences. The director of communications serves on the leadership team as a strategic, creative, results-oriented and visionary leader who can roll up their sleeves and design, organize and execute inspiring storytelling efforts to engage internal and external audience groups, prospective students and parents, alumni, friends and others across a variety of platforms. This person helps guide external and internal communications, ensuring messaging and branding consistency and collaborative integrated marketing communications strategy; manages media relations; and assists with communications strategy development and execution. The director collaborates across campus with faculty, staff, students and university leaders to provide communications strategy counsel, identify story angles and capture stories that are shared across a multitude of communications channels. The director is a media relations guru with a strong understanding of developing pitches and executing outreach to a variety of publications and reporters. They also are a skilled and creative communicator who is passionate about being part of an organized, cohesive, innovative, energetic and values-driven team that effectively balances daily tasks and high-impact projects.
Qualifications
Bachelor's degree, preferably in communications, public relations or a related field.
3 years' experience related to the duties and responsibilities of this position.
Extensive media relations experience, both pitching and placing stories as well as responses.
Strong writing and editing skills.
Proven project management expertise the ability to effectively manage multiple projects, prioritize, stay organized and meet deadlines in a fast-paced, team-driven environment.
Ability to communicate complex ideas in easy-to-understand language.
Knowledge of integrated marketing communication best practices.
Proven creation and delivery of engaging content.
Record of using data to improve content performance.
Ability to develop and manage partnerships throughout an organization.
Ability to be creative and solve problems quickly and effectively.
Mastery of AP style.
Excellent oral and written communication and editing skills.
Ability to tell compelling stories across a variety of platforms (social, web, email, etc.), reaching diverse audiences in meaningful, engaging ways.
Demonstrated ability to creatively communicate across a variety of media, with the content of varying formats.
Excellent collaboration and interpersonal communication skills.
For more information and to apply visit, https://www.click2apply.net/QlgmVOh1DwVPcEzSgkpb
"CMU, an AA/EO institution, strongly and actively strives to increase diversity and provide equal opportunity within its community. CMU does not discriminate against persons based on age, color, disability, ethnicity, familial status, gender, gender expression, gender identity, genetic information, height, marital status, national origin, political persuasion, pregnancy, childbirth or related medical conditions, race, religion, sex, sex-based stereotypes, sexual orientation, transgender status, veteran status, or weight (see http://www.cmich.edu/ocrie)."

PI133411833
---
Requirements
Start Date: No Start Date
Education: Bachelor's Degree Required
Work Experience: 3 - 5 years
Part/Full Time: Full-Time
---
Contact / Additional Information
---