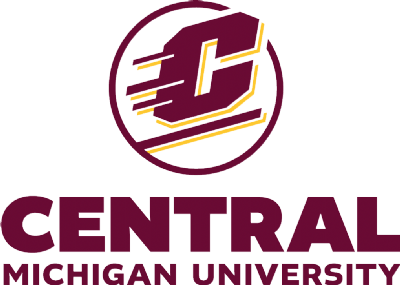 Central Michigan University
Mt Pleasant, MI
United States
Position Summary
The CRM Technical Analyst works with stakeholders in each functional area to define business processes and requirements for CRM services, including translation of business requirements into CRM solutions. The CRM Technical Analyst monitors, optimizes and maintains our existing CRM environment; develops configuration, workflow, reports, analytics, training and documentation; and assists with CRM projects, support and peer review processes.


Qualifications
CRM Technical Analyst I
Bachelor's degree, preferably in information technology or equivalent experience in a relevant field.
Experience working with technical and non-technical staff.
Experience working in a team-oriented, collaborative environment.
Demonstrated critical thinking and problem-solving skills.
Ability to translate business and stakeholder requirements into technical solutions.
Excellent analytical and creative problem-solving skills.
Detail oriented and committed to a high level of accuracy.
Highly self-motivated and directed.
Ability to effectively prioritize and execute tasks, organized.
Strong customer service orientation.
Strong presentation and facilitation skills
Excellent, effective verbal and written communication skills.
Proficient at technical documentation, including business process flows.
Ability to meet constant, competing, and multiple deadlines.
Demonstrated positive interpersonal and teamwork skills.
Ability to perform the essential functions of the position with or without reasonable accommodation.
CRM Technical Analyst II
All of the requirements of the CRM Technical Analyst I, plus:
Two years of increasingly responsible work experience of a qualifying nature related to the duties & responsibilities of the position.
Demonstrated project management skills.
Experience in requirements workshops/interviews/facilitation.
Experience with Customer Relationship Management (CRM) software configuration.
Experience with email communication flow, including bounce-backs, SPAM regulations and consumer best practices.
Experience with software testing and training.
Familiarity with email formatting and testing.
Familiarity with reporting, analytics and business intelligence, particularly in relation to CRM.
Knowledge of software development lifecycle (SDLC).
CRM Technical Analyst III
All of the requirements of the CRM Technical Analyst II, plus:
Three years of increasingly responsible work experience, preferably in the field of business analysis, computer science, information systems, or information technology.
Experience with reporting, analytics and business intelligence, particularly in relation to CRM.
Demonstrated project management and implementation experience.
Experience working in systems analysis and development, software applications and database systems.
Experience working with systems development methodology.
Experience with Agile software development methodologies and frameworks such as Scrum and Kanban.
Experience with ITSM frameworks such as ITIL.
Experience with security and access management.
Experience with SQL queries, reporting and analytics
Experience defining and implementing system security and role-based access.
Experience coaching and mentoring other staff.
For more information and to apply visit, https://www.click2apply.net/JBabwMuEkkoZuyXu2LPO
"CMU, an AA/EO institution, strongly and actively strives to increase diversity and provide equal opportunity within its community. CMU does not discriminate against persons based on age, color, disability, ethnicity, familial status, gender, gender expression, gender identity, genetic information, height, marital status, national origin, political persuasion, pregnancy, childbirth or related medical conditions, race, religion, sex, sex-based stereotypes, sexual orientation, transgender status, veteran status, or weight (see http://www.cmich.edu/ocrie)."

PI130833060
---
Requirements
Start Date: No Start Date
Education: Bachelor's Degree Required
Work Experience: 1 - 3 years
Part/Full Time: Full-Time
---
Contact / Additional Information
---