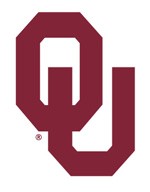 University of Oklahoma
Norman, OK
United States
The University of Oklahoma is seeking community builder to serve as the Henderson Scholars Program Coordinator.
About the University of Oklahoma
Created by the Oklahoma Territorial Legislature in 1890, the University of Oklahoma (OU) is a doctoral degree-granting research university serving the educational, cultural, economic, and health-care needs of the state, region, and nation. OU consists of three campus locations in Oklahoma as well as several centers abroad. The Norman campus serves as home to all of the university's academic programs except health-related fields. OU enrolls almost 32,000 students, has more than 2,800 full-time faculty members, and has 21 colleges offering 172 majors at the baccalaureate level, 156 majors at the master's level, 81 doctoral-level majors and 54 graduate certificates.
The OU campus community is committed to maintaining an environment where individuals work collaboratively with mutual respect and assure the highest standards of ethical conduct and integrity. The Division of Student Affairs strives to enhance students' academic success by developing student skills, cultivating diverse, campus life experiences and enriching the university community through programs and services.
HENDERSON SCHOLARS PROGRAM COORDINATOR - Job Number: 210013
Organization: Henderson Scholars Program
Job Location: Oklahoma-Norman-Norman Campus
Schedule: Full-time
Work Schedule: Monday-Friday, 8am-5pm, some Monday evenings
Salary Range: Up to $41,000 based on experience
Benefits Provided: Yes
Required Attachments: Resume, Cover Letter
Job Description
The Henderson Scholars Program (HSP) at the University of Oklahoma is recognized as one of Five Presidential Programs. The HSP mission is to provide access to higher education, educate a diverse group of scholars, and create opportunities for life-long service and learning. The Program Coordinator is an innovative, full-time, professional staff member in a dynamic office committed to Henderson Scholars' growth academically and as leaders. The Program Coordinator manages the daily operations of the HSP and supports the strategic direction of the HSP. This role will also assist in the development and assessment of the HSP developmental curriculum.
Skills and Responsibilities:
Demonstrate a commitment to personal and departmental integrity, creativity, collaboration, initiative, multicultural education, and professionalism.
Assist in the development and implementation of programming using a curricular approach.
Provide Leadership Development lesson for Scholar Meetings (twice a semester)
Attend All Scholar and First-Year Scholar meetings.
Assist in developing budgets and maintaining financial operations to ensure appropriate spending within financial parameters.
Demonstrate an ability to build rapport quickly with students, staff, and campus partners
Demonstrated cultural competence; proven effectiveness in serving the needs of a diverse group of students in a scholars program
Assist in the administrative functions of the HSP, including program tracking, communication with students via email and social media,
Oversee HSP calendar alongside HSP Director.
Ability to address challenges collaboratively and creatively
Provide regular communication with the HSP campus Network of Support.
Provide support on community engagement opportunities in the HSP and OU community.
Create print media and shirt designs using Adobe Creative Suite.
Other duties assigned.
Job Requirements
Required Education: Bachelor Degree or equivalent combination of education/job related experience, AND:
12 months of experience in student development, including event management, program management, and workshop facilitation.
Skills:
Basic math skills
Proficient in Microsoft Office
Highly organized and able to handle multiple projects and deadlines
Able to communicate well and build rapport quickly with students, faculty and staff
Able to produce reports and complete work within deadlines
Strong initiative to solve problems
Able to work well with interdepartmental teams and initiatives
General office skills such as multi-line phone, copying, filing, faxing, and mail
Able to effectively evaluate projects/programs and produce comprehensive reports
Must be able to create and deliver effective training presentations
Background in visual communications and graphic design
Demonstrated experience working both independently and collaboratively.
Demonstrated experience in working with and/or advocating on behalf of first-generation students, students who have diverse interests, and/or under-served and under-represented student communities.
Advertised Physical Requirements:
Must be able to engage in repetitive motion and communicate effectively.
Departmental Preferences:
Master's Degree in Adult and Higher Education, Human Relations, or related field
18-36 months of Student Affairs experience
Budgeting and accounting knowledge
Social Justice Education experience
Able to create graphic designs using Adobe Creative Suite
Supervision: No Supervisory Duties
Special Instructions:
If you are selected as a final candidate for this position, you will be subject to The University of Oklahoma Norman Campus Tuberculosis Testing policy. To view the policy, visit https://hr.ou.edu/Policies-Handbooks/TB-Testing
Hiring contingent upon a Background Check?- Yes
Job Posting: Jan 5, 2021
Applicants must submit an ONLINE application at http://jobs.ou.edu for Job Requisition # 210013. Computers and personal assistance are available at the Office of Human Resources, 905 Asp, Room 205, Norman, OK 73069. Include job requisition number on all correspondence. Deadlines subject to change with or without notice. For further information on this or other University of Oklahoma job opportunities, please call (405) 325-1826 or access our website at www.hr.ou.edu.
The University of Oklahoma is an Equal Opportunity Employer. Protected veterans and individuals with disabilities are encouraged to apply.
---
Requirements
Start Date: No Start Date
Education: Bachelor's Degree Required
Work Experience: 1 - 3 years
Part/Full Time: Full-Time
---
Contact / Additional Information
---