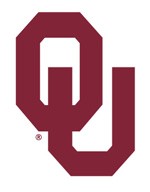 University of Oklahoma
Norman, OK
United States
Housing Advisor
About the University of Oklahoma
Created by the Oklahoma Territorial Legislature in 1890, the University of Oklahoma (OU) is a doctoral degree-granting research university serving the educational, cultural, economic, and health-care needs of the state, region, and nation. OU consists of three campus locations in Oklahoma as well as several centers abroad. The Norman campus serves as home to all of the university's academic programs except health-related fields. OU enrolls almost 32,000 students, has more than 2,800 full-time faculty members, and has 21 colleges offering 172 majors at the baccalaureate level, 156 majors at the master's level, 81 doctoral-level majors and 54 graduate certificates.
The OU campus community is committed to maintaining an environment where individuals work collaboratively with mutual respect and assure the highest standards of ethical conduct and integrity. The Division of Student Affairs strives to enhance students' academic success by developing student skills, cultivating diverse, campus life experiences and enriching the university community through programs and services.
Organization: Housing and Residence Life
Job Location: Norman, Oklahoma
Schedule: Full-time
Work Schedule: Typically Monday-Friday, 8 a.m. - 5 p.m., with nights, weekends, and holidays as necessary
Salary Range: $14.00 - $15.45 based on experience
Benefits Provided: Yes
Required Attachments: Resume, Cover Letter
Job Description
The USSAII Housing Advisor is responsible for overseeing the accurate housing assignment process for on-campus communities, coordinating and performing this specialized task. They will be responsible for promptly responding to student questions or concerns regarding housing contracts, assignment, and/or billing. Prepares reports and data related to occupancy, applications/contracts, and demographics. This position is also responsible for supporting the centralized OU Housing and Food Services email account, promptly, professionally and accurately responding to emails. Position also serves as a front office representative, greeting guests as they arrive to Housing and Food Services and helps oversee the successful operation of the office and student staff.
Job Requirements
Required Education: High School Diploma or GED OR an equivalent combination of education/job related experience, AND:
6-12 months previous experience with housing assignment, hotel reservation software or other data tracking/analytics software system.
Skills:
Ability to speak, read, and write clear, concise English
Ability to accurately read and understand written materials and instructions
Detail oriented for accuracy of data and information
Highly organized and able to handle multiple projects and deadlines
Proficiency with Microsoft Word, Microsoft Excel and Microsoft Outlook
Ability to deal with complex problems and determine the most appropriate solution.
Must be able to learn and utilize the housing contract management software, requiring extreme attention to detail, resolution of errors and interpretation of data.
Strong customer service and problem-solving skills required to apply the software and support student housing preferences and availability of assignments.
Ability to interpret technical documentation and resolve problems with established methods.
Computer and research skills.
Ability to function as a leader, educating team members and others on the usage of systems and services.
Ability to work autonomously.
Passion for the creation of positive experiences for student and staff.
Advertised Physical Requirements:
May be required to engage in repetitive motions; speak, including expressing oneself or exchanging information with others; see, including color, depth perception and clarity, and hear including receiving detailed information orally.
Department Preferences:
6-12 months professional experience in an area of Student Affairs.
12-24 months of housing assignment, hospitality or reservation technical software experience.
12 or more months of customer service experience.
Bachelor's degree.
Experience in large community housing assignments.
OU student customer service experience.
Special Instructions: If you are selected as a final candidate for this position, you will be subject to The University of Oklahoma Norman Campus Tuberculosis Testing policy. To view the policy, visit https://hr.ou.edu/Policies-Handbooks/TB-Test
Special Indications: Hiring contingent upon background check
Job Posting: Oct 15, 2020
Applicants must submit an ONLINE application at http://jobs.ou.edu for Job Requisition # 201590. Computers and personal assistance are available at the Office of Human Resources, 905 Asp, Room 205, Norman, OK 73069. Include job requisition number on all correspondence. Deadlines subject to change with or without notice. For further information on this or other University of Oklahoma job opportunities, please call (405) 325-1826 or access our website at www.hr.ou.edu.
The University of Oklahoma is an Equal Opportunity Employer. Protected veterans and individuals with disabilities are encouraged to apply.
---
Requirements
Start Date: No Start Date
Education: High School or Equivalent
Work Experience: 0 - 2 years
Part/Full Time: Full-Time
---
Contact / Additional Information
---