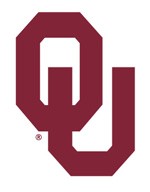 University of Oklahoma
Norman, OK
United States
ASSISTANT DIRECTOR
About the University of Oklahoma
Created by the Oklahoma Territorial Legislature in 1890, the University of Oklahoma (OU) is a doctoral degree-granting research university serving the educational, cultural, economic, and health-care needs of the state, region, and nation. OU consists of three campus locations in Oklahoma as well as several centers abroad. The Norman campus serves as home to all of the university's academic programs except health-related fields. OU enrolls almost 32,000 students, has more than 2,800 full-time faculty members, and has 21 colleges offering 172 majors at the baccalaureate level, 156 majors at the master's level, 81 doctoral-level majors and 54 graduate certificates.
The OU campus community is committed to maintaining an environment where individuals work collaboratively with mutual respect and assure the highest standards of ethical conduct and integrity. The Division of Student Affairs strives to enhance students' academic success by developing student skills, cultivating diverse, campus life experiences and enriching the university community through programs and services.
Organization: Career Services
Job Location: Norman, Oklahoma
Schedule: Full-time
Work Schedule: 8 am - 5 pm Monday – Friday
Salary Range: $18.27/hour - $19.23/hour based on experience
Benefits Provided: Yes
Required Attachments: Resume, Cover Letter
Job Description
Career Services' Career Advisers are responsible for providing career advice, career development programming and comprehensive job search support to OU's students. The adviser will develop programming related to career development and promote Career Services to students, faculty, staff, and employers. Participates in Career Services programs and events.
Job Requirements
Required Education: Bachelor's Degree or equivalent combination of education/job related experience, And
12 months experience in counseling/advising, career services or student services
Skills:
Strong verbal and written communication skills. Ability to use creativity in marketing services and employment opportunities to constituents. Ability to build and maintain positive relations with internal and external constituents. Comfortable using assertive outreach techniques
Working knowledge and skills with computer applications, including Microsoft Office Suite
Highly organized and able to handle multiple projects and deadlines
Able to produce reports and complete work within deadlines
Able to work well with interdepartmental teams and initiatives
Must be able to communicate well and build rapport quickly with students, staff and business recruiting community
Basic Public Relations and Marketing skills
Ability and experience in counseling, coaching or mentoring
Comfortable speaking to large groups
Must be able to create and deliver effective training presentations
Certifications:
Drivers license required to drive to locations to conduct presentations, attend meetings or visit employers.
Advertised Physical Requirements:
Must be able to engage in repetitive motions, communicate, sit, stand and see including color, depth perception and clarity
Departmental Preferences:
Experience with first generation student engagement and diversity programming
Supervision: No Supervisory Duties
Special Instructions:
If you are selected as a final candidate for this position, you will be subject to The University of Oklahoma Norman Campus Tuberculosis Testing policy. To view the policy, visit https://hr.ou.edu/Policies-Handbooks/TB-Testing
Hiring contingent upon a Background Check?- Yes
Special Indications: None
Job Posting: Oct 8, 2020
Applicants must submit an ONLINE application at http://jobs.ou.edu for Job Requisition # 202630. Computers and personal assistance are available at the Office of Human Resources, 905 Asp, Room 205, Norman, OK 73069. Include job requisition number on all correspondence. Deadlines subject to change with or without notice. For further information on this or other University of Oklahoma job opportunities, please call (405) 325-1826 or access our website at www.hr.ou.edu.
The University of Oklahoma is an Equal Opportunity Employer. Protected veterans and individuals with disabilities are encouraged to apply.
---
Requirements
Start Date: No Start Date
Education: Bachelor's Degree Required
Work Experience: 1 - 3 years
Part/Full Time: Full-Time
---
Contact / Additional Information
---