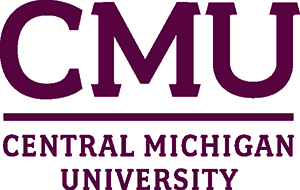 Central Michigan University
Mt Pleasant, MI
United States
Position Summary
Perform installation, repair, and preventative maintenance on commercial food service equipment including, but not limited to, refrigeration equipment, cooking equipment, beverage equipment, commercial and residential washers and dryers, and dish machines.

Required Qualifications
Education equivalent to the completion of twelfth grade.
Three years experience in a commercial kitchen equipment repair
Possession of Type II or IV Refrigerant Handling Technician Certification
Extensive related experience in kitchen equipment diagnostics and repair
Valid driver's license and acceptable motor vehicle record
Willingness/ability to be involved with emergency on-call rotation that includes nights and weekends
Experience in commercial kitchen equipment repair and/or commercial refrigeration experience
Experience with pumps, bearings, steam, electrical, gears, hydraulics, and valves on commercial kitchen equipment
Experience with gas fired kitchen equipment and safety
Self-motivated with the proven ability to prioritize and work independently with minimal direct supervision
Thorough working knowledge of electrical and mechanical systems for commercial kitchen equipment
Experience working in confined spaces, heat and high places


For more information and to apply visit, https://www.Click2Apply.net/98kbv5vfzcsq4rkb.
"CMU, an AA/EO institution, strongly and actively strives to increase diversity and provide equal opportunity within its community. CMU does not discriminate against persons based on age, color, disability, ethnicity, familial status, gender, gender expression, gender identity, genetic information, height, marital status, national origin, political persuasion, pregnancy, childbirth or related medical conditions, race, religion, sex, sex-based stereotypes, sexual orientation, transgender status, veteran status, or weight (see http://www.cmich.edu/ocrie)."



PI123629822
---
Requirements
Start Date: No Start Date
Education: High School or Equivalent
Work Experience: 3 - 5 years
Part/Full Time: Full-Time
---
Contact / Additional Information
---